I searched for inspiration and came up with these unbelievable IKEA hacks you'll enjoy seeing. I'm definitely in my happy place when I'm walking around the IKEA showroom. So many ideas! I especially love their home accessories and curtains.
These projects are incredible. I'm picky when it comes to home decor in general. I don't like anything that looks fake. Or too done up. Or cheap.
There are many IKEA hacks out there that are just 'meh.' But I do LOVE to save money, and I love to create beautiful home decor that isn't expensive – but looks it.
Decorating a home can get expensive very quickly. This is an excellent way to furnish your home in style at a reasonable price.
These are some of the best IKEA hacks out there that you have to try.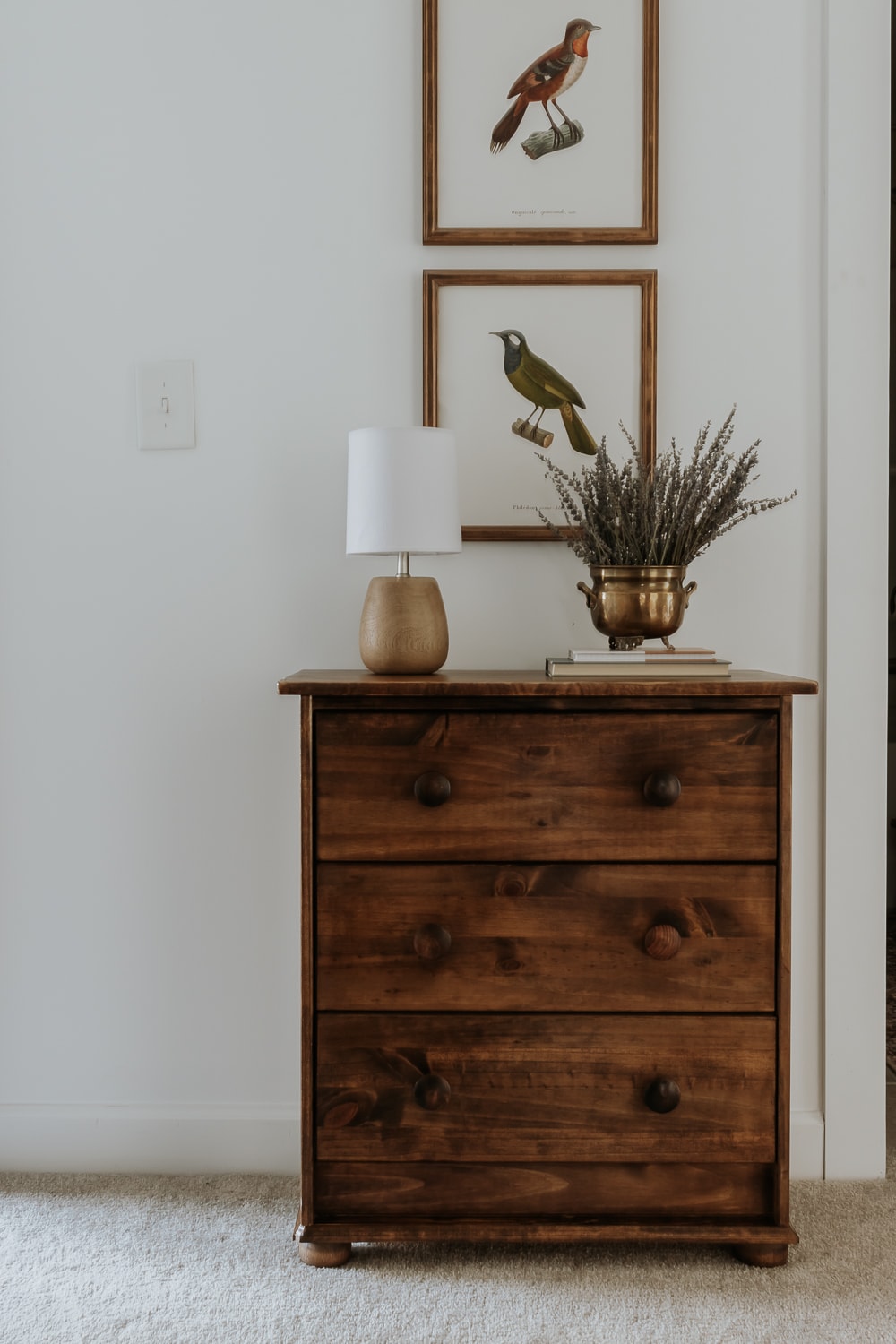 Ok, this is my hack. I wanted an antique-looking dresser but couldn't find one at thrift stores. I grew impatient. And then I went to IKEA. I took their Rast Dresser and turned it into the furniture I wanted.
Make your own Pinch Pleated Curtains
Pinch-pleated curtains are gorgeous but expensive. Did you know that you can pinch pleat *most* IKEA curtains? A great way to get the look for less!
IKEA Potting Table
This isn't really a hack, but a different way of using IKEA furniture. Instead of using it as an outdoor shelving unit, I made it into a potting station. It's no longer here since our new couch took up space on the screened-in-porch. But I loved using it while it lasted.
SKOGSTA Stools
These stools are under $20! I am thinking of 101 ways to use these little guys around my house. In the bathroom, in my kid's rooms, in the playroom, in the kitchen, as a plant holder…on and on.
Style Me Pretty used some paint to jazz up these stools uniquely. I love the result!
Or add a little fur trim like Finding Silver Pennies did here.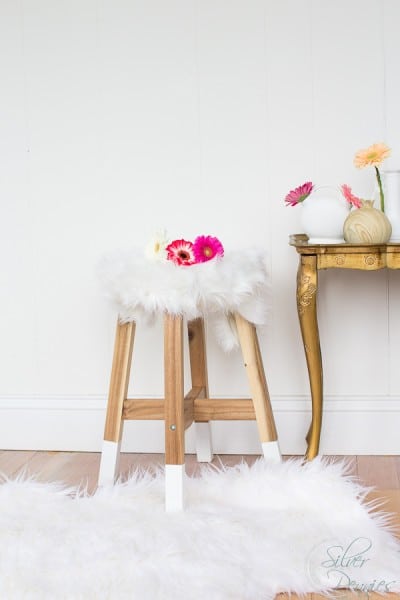 BILLY Bookcase
If there is a Hack of all Hacks you must know about; it's the BILLY bookcase / built-in bookcases HACK. Say that sentence three times fast.
Forget spending a fortune to get custom built-ins (unless you want to). These look amazing, and you could never tell the difference. Using trim and paint, these BILLY bookcases transform into built-ins that look like a master carpenter installed them.
Kristin from Bliss at Home was featured in Better Homes and Gardens for her fantastic work here. Love it!
Mysha from Remington Avenue also knocked it out of the park with her BILLY bookcase hack.
Irene Edwards used a high gloss gray paint to tie her bookcases into the fireplace. Very chic.
Check out what The Makerista did here with some trim! She even added a ladder.

BEKVAM Spice Rack Hacks
I never knew I could love a spice rack so much. Did you know how many creative uses these BEKVAM spice racks? have TONS. And they are super cheap!
You can use them for spices, yes, but also to hold craft supplies, nail polish, toiletries, and more!!! My favorite hack for them is deholdinghildren's books, like this sweet picture below.
Notice how they hung one upside down as a clothes hanger? Genius.
TARVA Dresser
This one dresser has been hacked so many times. The Tarva dressers are made of pinewood so that they can be painted, and you can add trim to them and other designs. These can look good.
And this one is from Kristina Lynn. It looks like a mid-century modern piece from West Elm!
HEMNES Shoe Storage
I am a massive fan of the HEMNES line from IKEA.
Fiona from House Tweaking used a belt to make these stylish leather pulls on the HEMNES shoe storage. This looks amazing! And this is much more functional now!
Note to self: Get HEMNES Shoe Storage. And "borrow" hubby's leather belt. Jk!
See Also: Leather Drawer Pulls you can make in 5 minutes
KALLAX Bookshelf
Delia from Delia Creates took the oh-so-popular KALLAX bookshelf unit and added legs.
It changes the whole look, in my opinion! And these KALLAX bookshelves will pay for themselves, with or without a hack. They are perfect for playrooms! Any rooms!
PAX Wardrobes
A wardrobe as a kitchen pantry? Yep. These are simply stunning. Jenna Sue created a custom-looking pantry out of a bunch of PAX wardrobes. Amazing!
Brittany Makes did something similar and painted hers a pretty navy-gray color. It's equally stunning and looks like a custom piece!
Or, go on and stick with the wardrobe idea and make it unique, as Jenny Komenda did!
We should get to IKEA soon. I hope you guys enjoyed this post.
xo Karen