Creative Ways to Use Command Hooks
I'm rounding up some ways to use command hooks and strips. These versatile tools can be used in various ways around the house.
Command hooks and strips are easy to use and remove, so you can change your mind about where to use them without damaging your walls or surfaces. Here are some of my favorite ways to use them!
1. Hang Artwork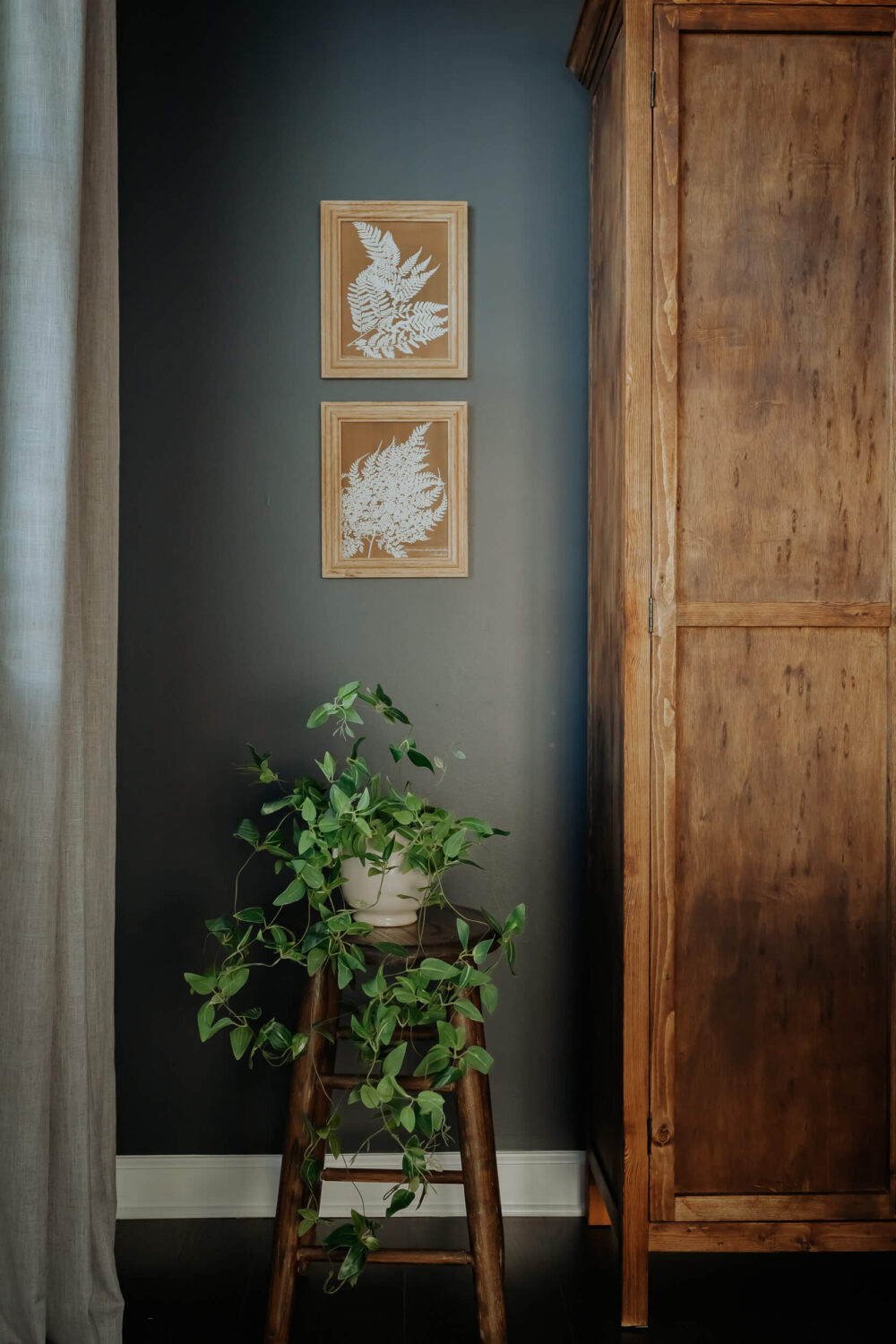 I very rarely use a hammer and nails anymore. These sticky velcro strips work amazingly well for me and don't damage the walls when I remove them. Note: You cannot wildly rip these strips off the wall, or you will probably remove some paint. You must hold the top of the wall adhesive strips and slowly pull them straight down or out to prevent damage to the walls and paint.
2. Hang Random things
We use command hooks to hang things anywhere and everywhere. Keys, measuring spoons, scented sachets, bath toys, cleaning gloves, and more. I'm not a massive fan of drilling permanent holes in the wall unless I have to. I like to use the inside of cabinets to "hide" things but still keep them at the ready.
I use one command hook inside the cabinet to keep all the measuring cups and spoons. I hang the spoons from the hook and pull off the particular one I need at any given time. It's a great way to use up every inch of space in your cabinet, and I love hanging them from a hook!
I am a huge fan of rice sachets scented with essential oils. In fact – I just made a bunch of fresh ones! I love to hang these guys inside closets and on my linen cabinet door using command hooks. 
Every time I open the cabinet, I get a fresh scent that keeps everything smelling great in there. Ensure the sachets are tied tight – you don't want rice everywhere.
2. Holiday Decor Helper
You can use these to hang those heavy, gorgeous Christmas garlands. And also wreaths. Who wants to nail into a wall for just a season? Not me, that's for sure.
This way, you can hang the garlands and wreaths wherever you want. The trick is using those big, heavy-duty Command Hooks. You can hide them with the greenery from the garland. No one will be the wiser!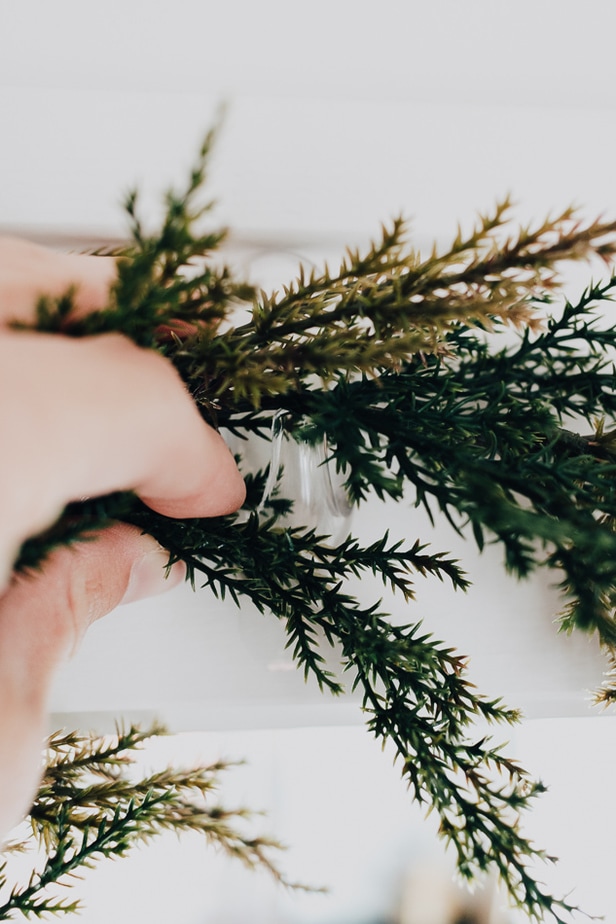 3. Hide Unsightly Cords
We've all been here. You have a cord hanging down from a lamp or something creating an unsightly eye sore. I place a few command light clips on the back of the table legs. Then, I push the cord into them, which stays neatly hidden behind the table legs. 
The nice thing is – they can be removed without damaging your furniture. So it can be a temporary or a permanent solution for you.
4. Hang Outdoor Wreaths
I used to use those clunky wreath hangers that go over the top of the door, and I never really liked them. Now I use a sturdy command hook to hang our wreaths. I painted our front door white so the white hooks blend in perfectly. And hanging the wreath doesn't cause any damage to the door.
More Creative Ways to Use Command Hooks and Strips
Use them to hold towels in a bathroom.
String up Party Decorations and lights.
Use them to on the sides of your garbage can to keep the bag in place.
Create a makeshift curtain rod.
Use them to hold up small shelving.
Use them to hold your toilet tank tray in place.
Hang a hanging planter.