Easy DIY Activity Table for Kids
Are you searching for a fun and practical project to enhance your child's playtime? Look no further than creating your own DIY activity table! This engaging and customizable piece of furniture is not only a fantastic addition to any playroom or kids' corner but also an opportunity to unleash your creativity.
By designing and building an activity table yourself, you can tailor it to suit your child's interests and needs, while also making it a budget-friendly alternative to store-bought options.
We have a big room for the kid's playroom above our garage. It's a large room, so it can be tricky to layout with furniture.
When you have a large open room, one of the easiest ways to furnish it is to set up "zones."  I wanted a zone for TV watching and lounging and another for crafting and playing with legos and tracks. 
I needed a LARGE low play table to accomplish this. Mainly, I wanted a LEGO table and a track table since that's what my kids seem to be doing often.
I saw this one on Pottery Barn and was inspired to make my own. There is not much to these floor tables, and making one yourself is easy. Plus, after all the materials used, I spent under $100 and made it the size I wanted.  I also made a DIY wooden stool to go around it!
things You'll Need
Birch Plywood Project Panel 4×4 feet
Four pre-made table legs (15 inches or lower)
Four top plates for attaching legs
painter's caulk
16 feet of stop molding (optional)
Paint and Paint Roller (optional)
Helpful Notes
Where to find Lumbar: You can pick up everything for this project from Home Depot (and Lowe's, I'm assuming). Home Depot has a small section in Lumbar called Project Panels. This is where I found the top of my table. It's a pre-sanded birch plywood panel. I also found the table legs and top plates in the molding sections.
You can have Home Depot cut your lumbar right in the store. I had a 4×4 foot plywood panel cut down to 3×4. Save the excess board because you will need it for the legs.
Kids Activity Table Sizing
Most kids' floor tables are 32 inches wide by 48 inches long. I wanted mine slightly larger at 36 inches x 48 inches long.
About the Stop Molding
This is optional. The plywood panels don't have a pretty side, and I didn't want LEGOs, cars, and trains to keep rolling off the table. This stop molding goes around the table's edge and gives it a nice finished look. Plus – it's super practical and doesn't get in the way of them playing.
DIY activity table
How to build a DIY activity table from start to finish. We are starting this project assuming you had your plywood cut down and are home with all your materials.  
Time to Make it: 2 days
I found these play table mats that lay on top and protect the table underneath.
This table is not fancy, but I saved money and made it the size I wanted. My kids love it!
And the nice thing is, I can shove their LEGO bin underneath, and the large table size hides it. How's that for a DIY LEGO table!? 🙂 It's the perfect place for them to do crafts and LEGOs and play with their train tracks. They can even eat snacks and lunch on it.
The size ended up being perfect too. My husband commented that it was substantial, but that was my goal. I wanted them to each have space to play on it at the same time.  And if you love this project, you'll be totally inspired by these playhouse makeovers.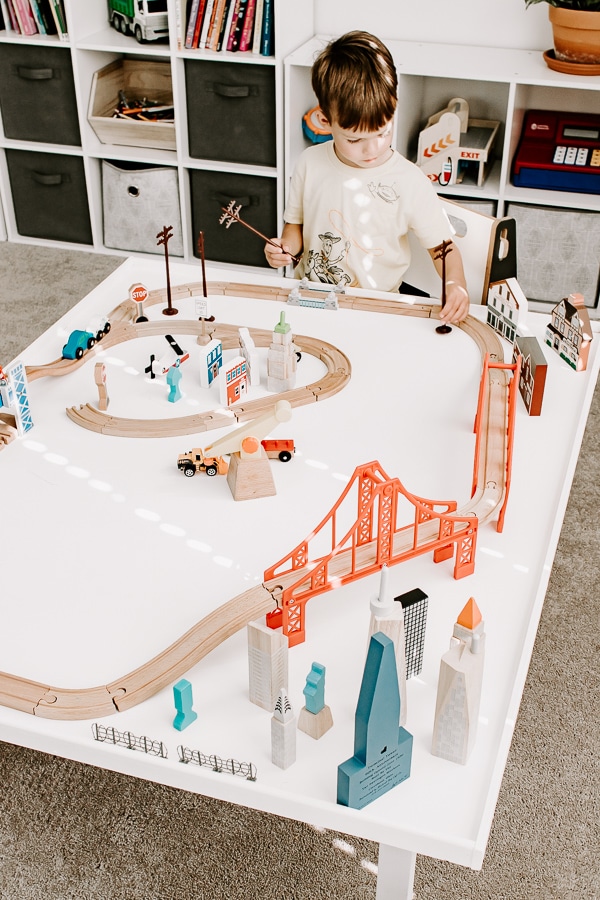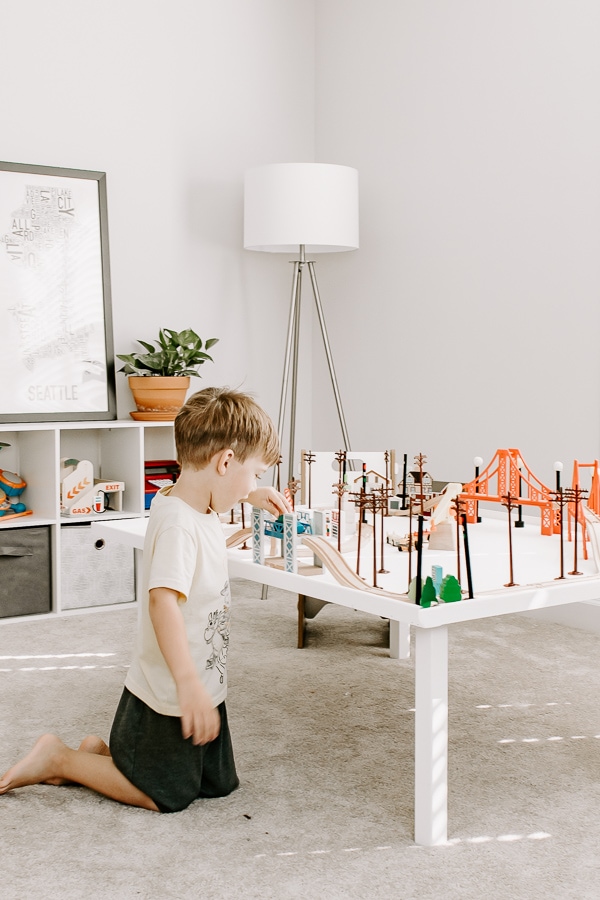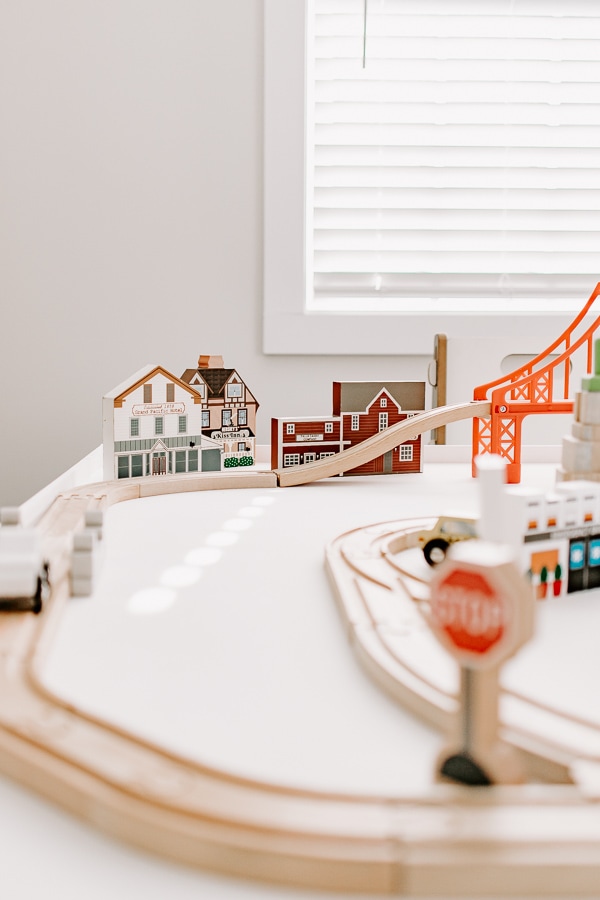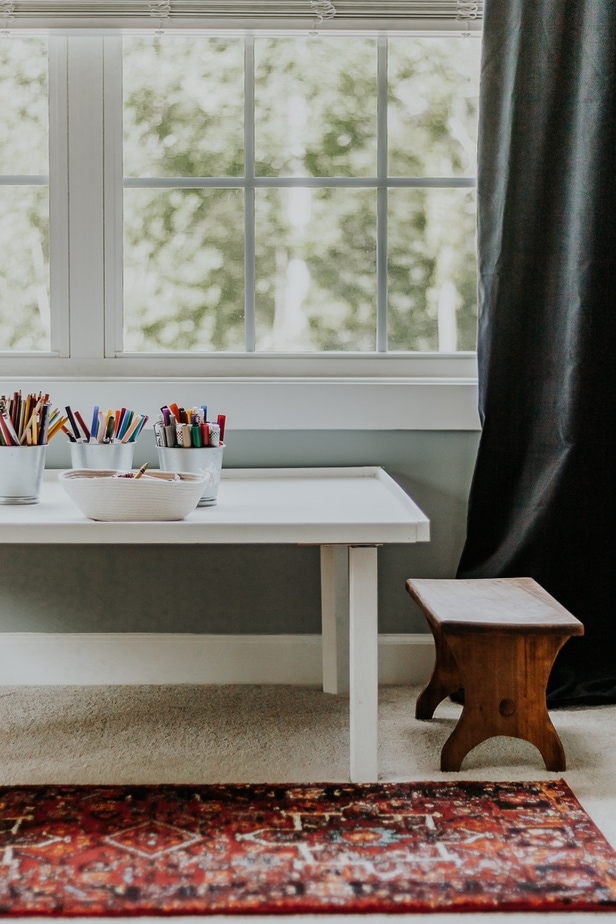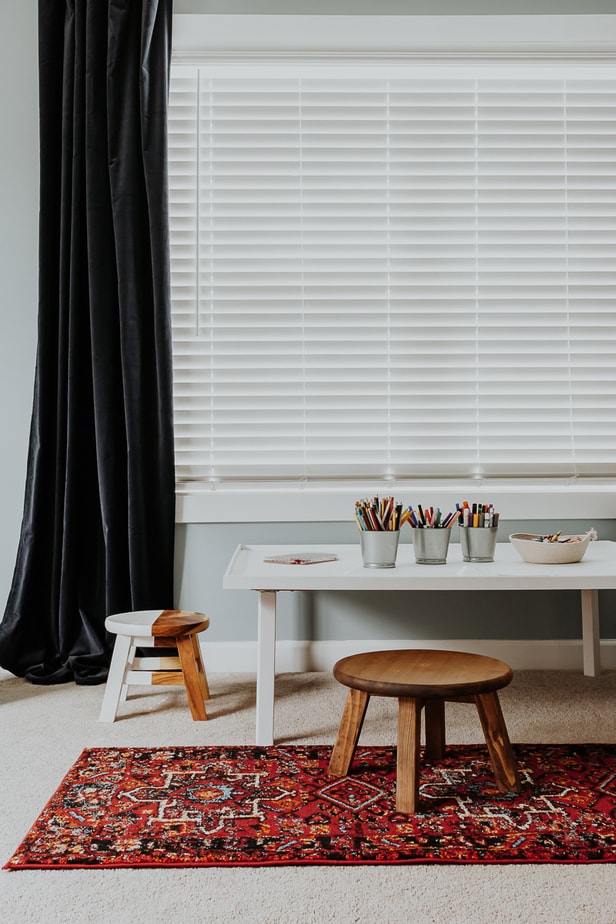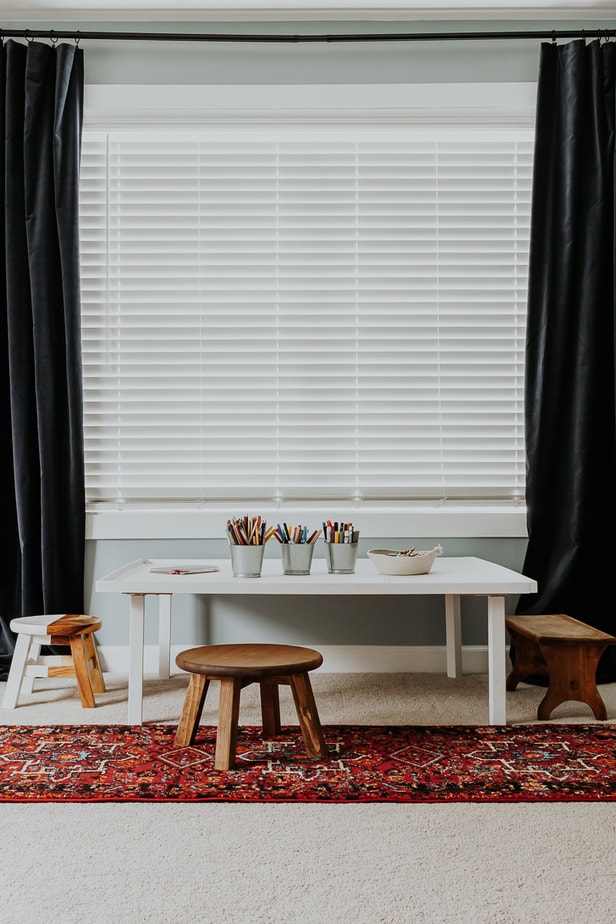 Xo Karen