Practical and Easy DIY Armrest Table
A tutorial for making a DIY Armrest table for your sofa.
---
Once the holidays roll around, we have to remove some furniture and shift things around a bit in our living room to accommodate our tree. Because of this, we lose a side table and that's what prompted this armrest table project.
You may also like this post: Bar Stool to Side Table Hack
We like this armrest table so much that we just might use it year-round. It doesn't take up any space and is the perfect place to set your book/coffee/wine/hair ties/food. And best of all – I made this entire thing out of scrap wood.
I'll give you the exact dimensions of mine, but you may need to tweak it a bit to fit your specific sofa arms.
Note about Wood Sizes
This is totally a scrap wood project. So, you don't need to use a 1×8, you can use whatever wood you have to make it work. My wood pieces were the following dimensions:
Top: 7 3/4 inches wide x 12 inches long
Two Side Pieces: 6 inches wide by 12 inches long
DIY Armrest Table Tutorial
How to Make a Wood Armrest Table.
Total time: 1 day
Measure Sofa Armrest

Measure the width of your armrest to determine what size wood piece you need to complete this project. The side pieces don't matter as much. You want to make sure the top piece is wide enough to cover the armrest plus a little bit on each side (so it's sturdy but not so tight to pull on and off the armrest).

Cut Wood Pieces to Size

Here are my dimensions. The top is 7-3/4 inches wide by 12 inches long and the two side pieces are 6 inches wide by 12 inches long.

Sand Wood Pieces

Use sandpaper or an orbital sander to sand each piece until it's nice and smooth. I used 120 grit sandpaper. If your wood pieces are really rough, you might need to start with an 80 grit and finish with the 120 grit.

Attach Pieces using Wood Glue (and Nails, optional)

Stain Armrest

Now you can stain it your favorite color or keep it natural. I used Early American because it's one of my favorites!

Final step and so important! Since you will most likely be putting a drink down on this table, you need to apply three coats of polyurethane to protect your table and prevent those pesky drink rings.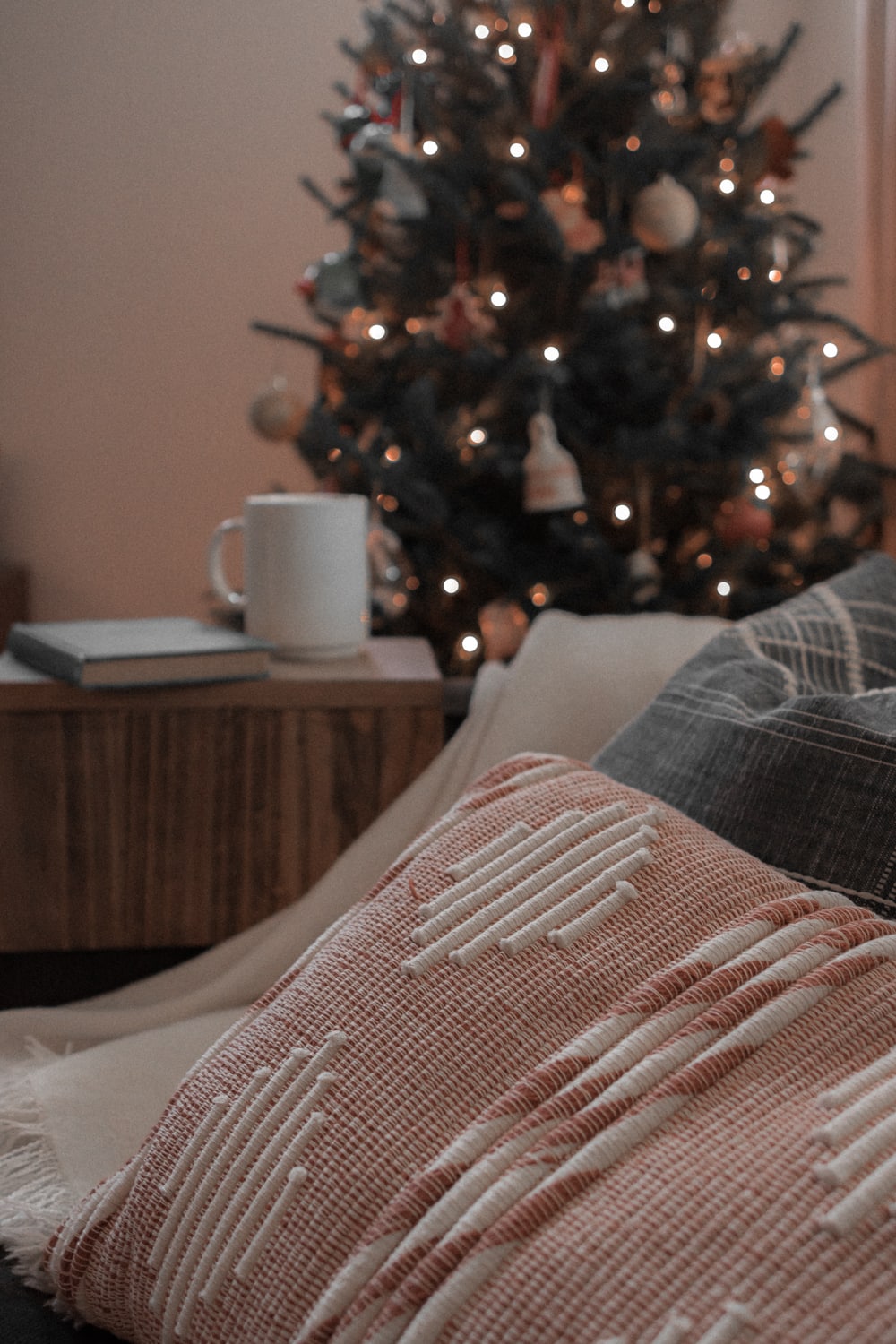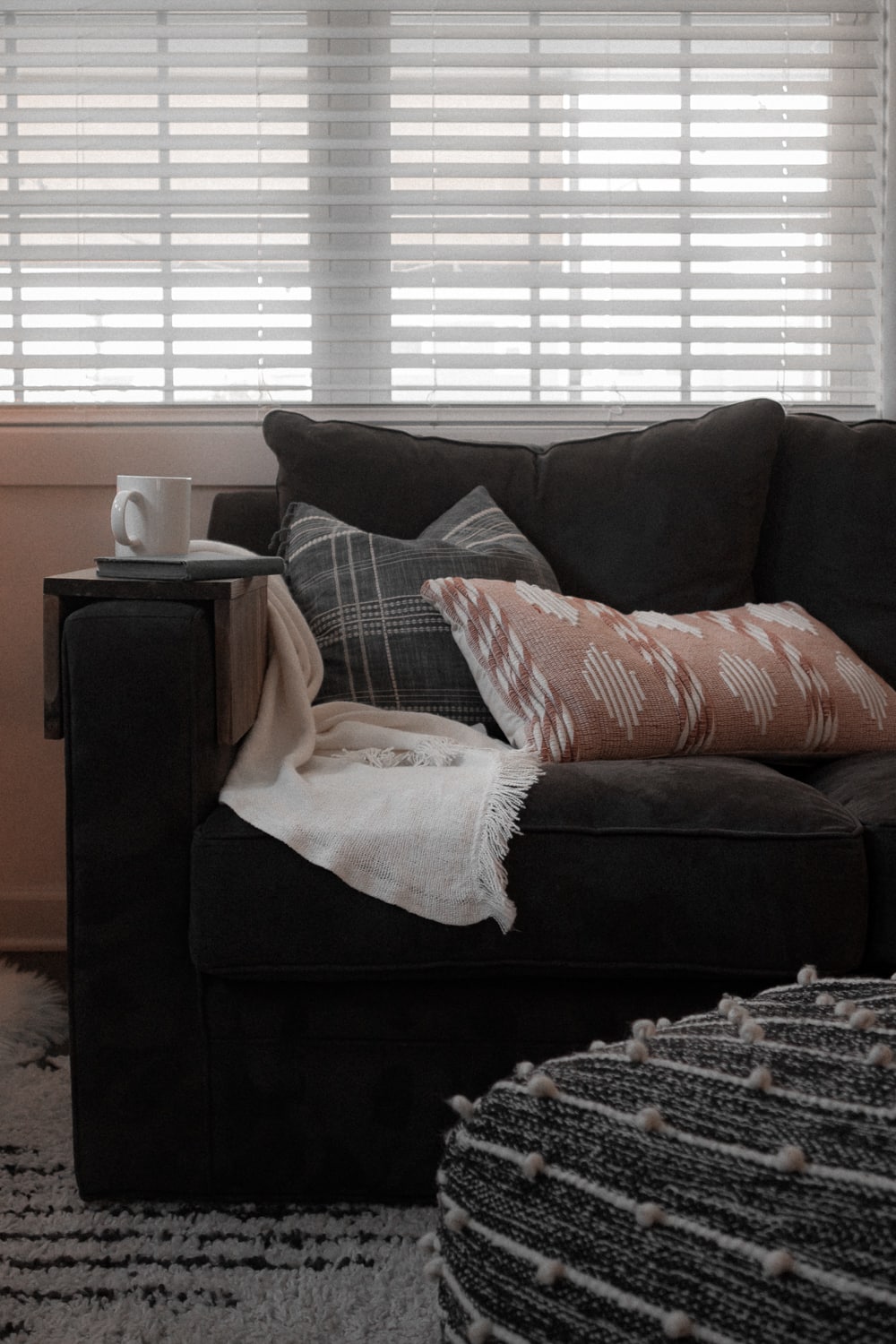 And that's a wrap on this project! You can also purchase these side tables from Etsy if you don't want to make this. But, it's just so easy and such a good way to use up that scrap wood!
I hope you guys enjoyed it! If you do make this project, let me know on Instagram by tagging me @decorhint and using the hashtag #decorhints.
xo Karen