A roundup of unique DIY candle holders that you can make. There is one here for each season!
---
Candle holders can be that perfect finishing touch to your decor. They create such a cozy ambiance for not a lot of money.
Today, I'm rounding up some ideas for crafting your own candle holders! These include using grocery store finds, macrame, and more!
Let's get started, shall we?
Cinnamon Stick CandleHolders from Yogurt Jars
I've used these Oui Yogurt Jars for other projects, like my macrame jar hangers. They are so cute! I happened to find these Oui 'Petites' in the grocery store and you get two in the pack. They are slightly smaller than the other Oui jars and they are perfectly sized for this project.
You literally take cinnamon sticks and hot glue them to the jar. Tie a piece of jute twine around it and stick a small tealight candle in there and BOOM. You can also stuff a bunch of fairy lights in there as well if you don't have any of those candles laying around.
where to buy cinnamon sticks in bulk
I don't know about you, but Cinnamon Sticks can be pricey if you buy them in the little spice jars. Instead of doing that, go to the bulk spice section. I got a bunch of them for under $3! One little spice jar of cinnamon sticks would have cost double and I would have received half as many. Definitely go BULK BIN all the way. You can also buy Cinnamon Sticks in BULK on sites like Amazon. And you can get them at the Dollar Store. You don't need too many for this project unless you are making a lot of these candle holders.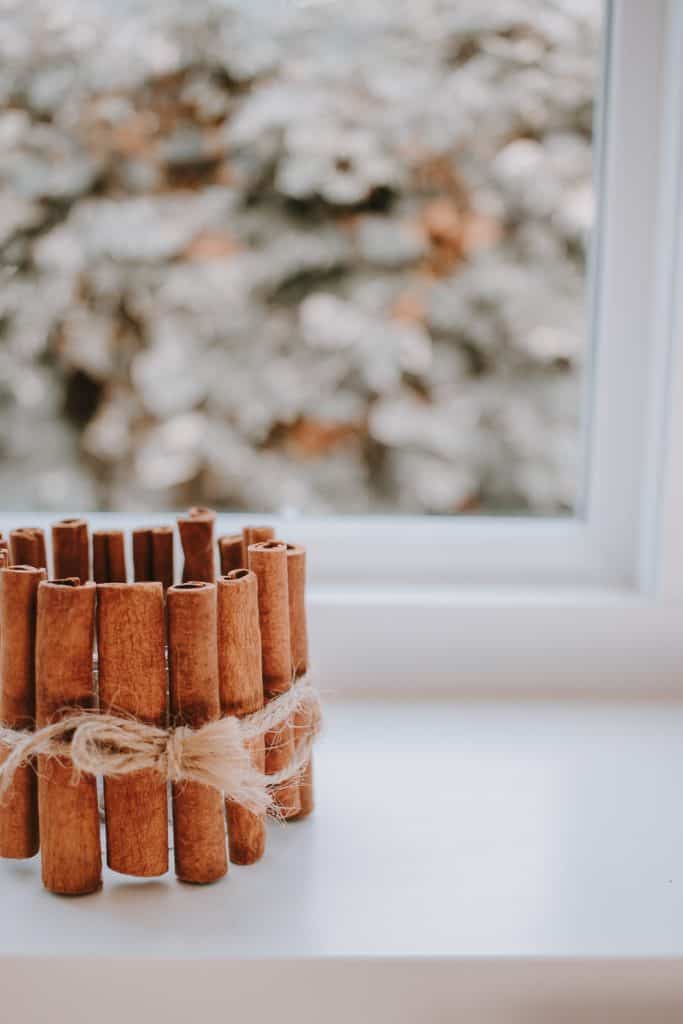 I found these tiny little tealight candles from Target that are Vanilla scented. Yum! Don't forget to peruse the end of the aisle for clearance candles at Target. TJ Maxx and HomeGoods are also great sources for candles. Or again, buy in BULK from places like Amazon and IKEA.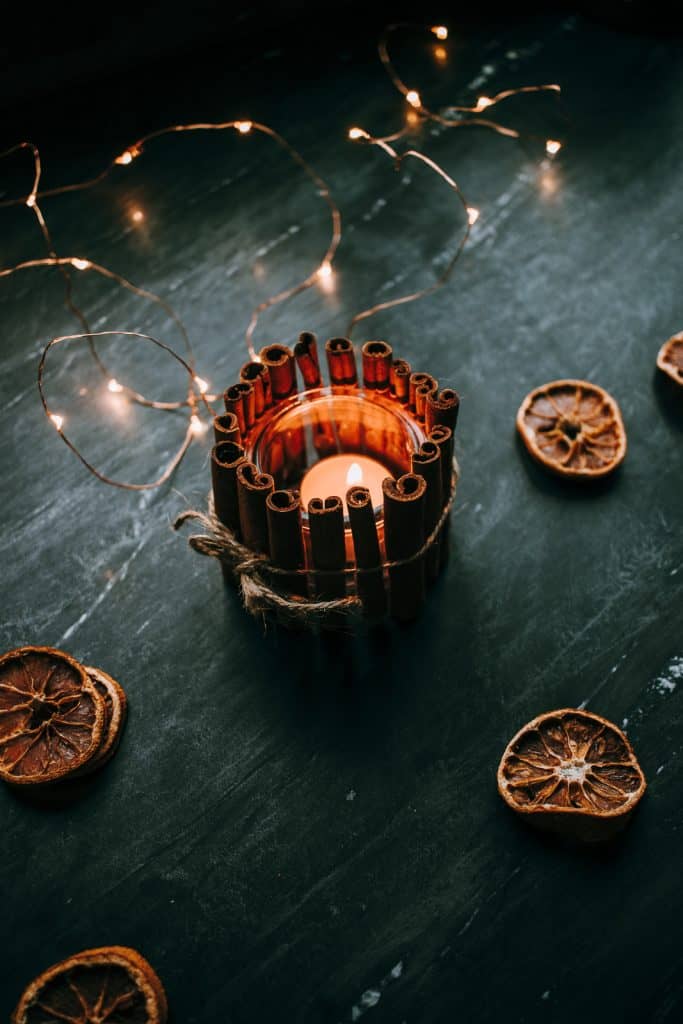 Frosted CandleHolders
Ok, same jars again. This time – they are frosted and pretty! Some simple spray paint is all you need. This was a project I did for Pretty Handy Girl and you can get the full tutorial for how to make these right here.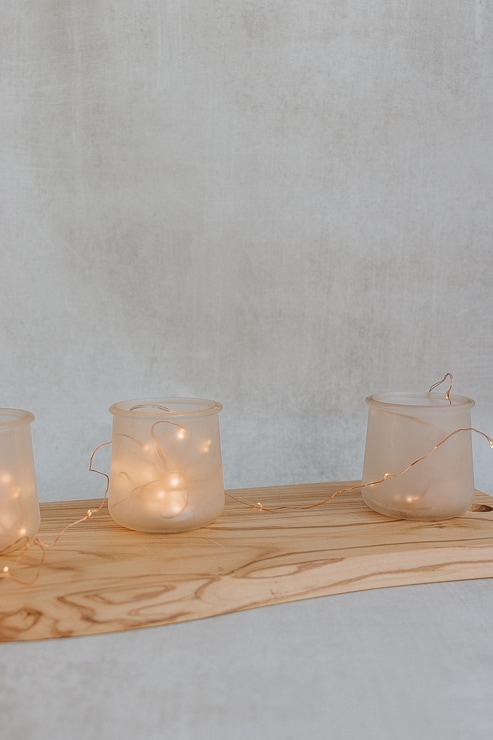 Macrame CandleHolders
All you need are some mason jars and some rope to make these macrame candle holders! This is a very popular tutorial here on Decor Hint. They add a boho look to your decor and they're somewhat unique.
Grab your favorite tea lights and you have a beautiful boho glow!
Mason Jar Candles
More mason jars! Nothing wrong with that. I like the simplicity of these. They fit most styles and are so easy to create.
Mercury Glass CandleHolders
These glass containers are from Dollar Tree. I used some spray paint to create silver and gold mercury glass candle holders. These are so pretty! Especially around the holidays. And, you can apply this same technique to any container or vessel you want!
Mini Soy Candles from Yogurt Jars
Alright – you may think I eat a lot of yogurt in this house. And you wouldn't be wrong. But the truth is that these jars are just so perfect for craft projects.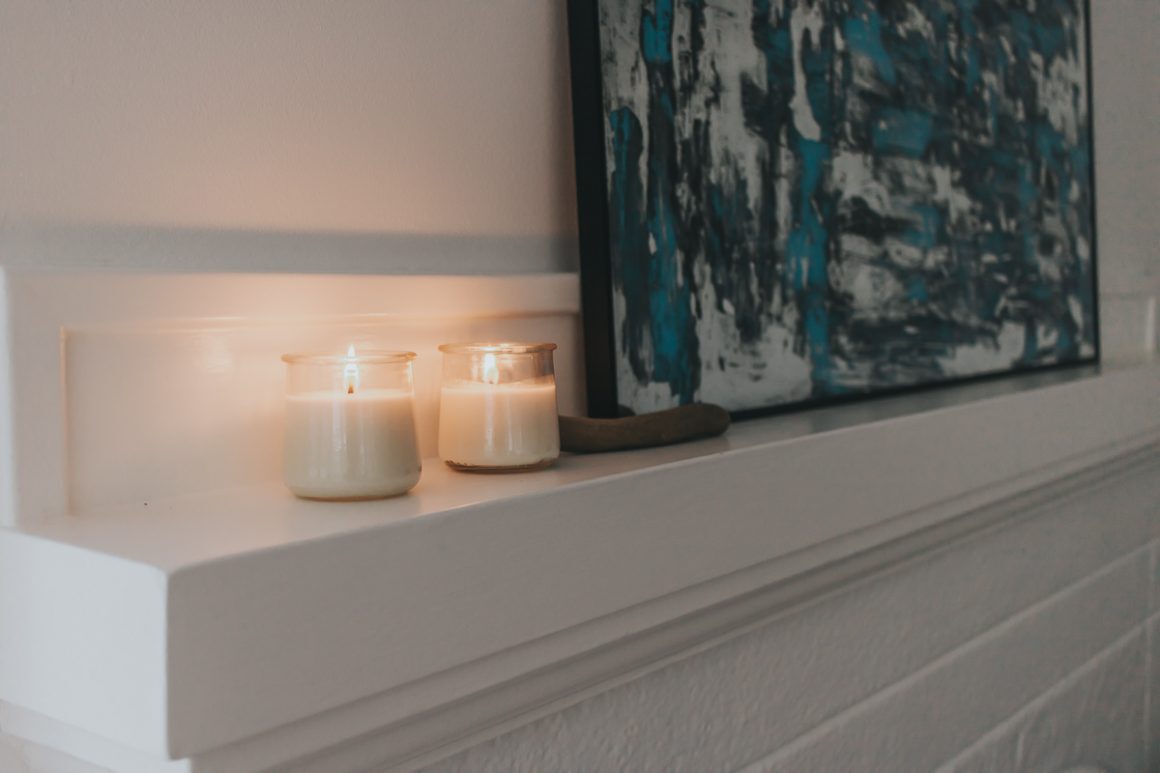 Here I'm using these mini yogurt jars to make soy candles. These are really cute and mini and perfect for gifting to friends and family. Don't want to make the candles? All you need to do is pop a tea light in there! Get the full tutorial for these mini soy candles right here.
DIY Cement CandleHolders
I never considered making a cement candle holder! I've seen the planters, but I think this project is also fun to try. Get the full tutorial at Censational Style.
DIY Shell CandleHolders
I love this idea! I would think it would be hard to find shells big enough for this project, however, the small ones clustered together look just as good.
You can get the full tutorial at Martha Stewart.
DIY Clay CandleHolders
I love the style of this one. It looks like something you would pick up at Anthropologie or Urban Outfitters. All you need is basically some clay and some paint. Get the full tutorial for this DIY candle holder at Hunker.
So that about wraps it up! Which one do you like best? It's hard to narrow down, isn't it?
Thanks for reading!
xo Karen
Karen Sloan is the founder, editor and syndicated content writer of www.decorhint.com. She offers hints of inspiration for everyday living, including home ideas, DIY projects and lifestyle content. Her work has appeared on Google News, MSN, Pioneer Woman, Apartment Therapy, and Bustle, among others.