Discover how to start a blog in 4 easy steps and get recommendations for the best products and services.
Some of the links in this post are affiliate links, which means I may earn a small commission if you make a purchase. I have personal experience with every single one of these companies and recommend them highly. Learn more here.
---
Thinking of starting a blog?
I was in your shoes about 3 years ago.
I was toying with the idea of starting my own blog. I admired the bloggers that I followed and wondered what it would be like to put my own thoughts and ideas out to the world.
And I'm forever grateful to whatever gave me that final nudge to start my blog. Blogging has truly changed my life in so many ways.
So this is me – giving you that nudge right now. The truth is that starting a blog is a relatively low-cost endeavor. For the cost of one Starbucks latte per month – you can start your own blog and spread your ideas and creativity out to the world.
Whatever you are passionate about right now, someone out there is waiting to hear your message.
How to Start a Blog – 4 Steps to Success
Here are some simple steps you can take to start your blog. I recommend going with WordPress.org (versus Squarespace or Wix) as your content management system of choice.
It's the #1 choice by bloggers and you'll have better themes, plugins, and SEO options with it. We'll get to that in a little bit. Make sure you use wordpress.org – not wordpress.com.
First…
1. Choose your Blog Niche & your Name
What are you passionate about? What makes you happy? What makes you forget to eat and use the bathroom? These are all clues telling you what's igniting your soul. Do you have a personal story to share? Did you overcome something big in your life? Others might like to hear your story and connect with you.
I recommend starting a blog on a topic you really LOVE. Because when you love something, your readers will pick up on it and your message will be that much more well-received.
I also suggest choosing a smaller niche (also known as niching down). Instead of talking about everything under the sun – focus on one or two topics that are related. It's much easier to be successful in blogging this way.
Once you have a niche in mind, it's time to give it a name!
This part can be tough. It's like naming your child. Choosing a name for your blog is important and it can be difficult to change down the road – but not impossible. Use this article as a guide.
I recommend doing a quick google search for whatever name you are thinking of – it might be taken or associated with something else – in that case, pick another name!
2. Buy A Domain.
Ok, so you decided to call your blog xyz.com. Great! Now you have to buy it so it's all yours. You can use a company like Go Daddy for this, or you can buy it through the company will be hosting your domain, like Siteground.
You just need to put in the name you want and see if it's available. If it is – great, you're ready to go. If not, try again with another variation. You can also try a different extension, like a .co (although .com is still the most popular).
3. Choose a Hosting Company.
Now that we have our niche and our name – you have to host it. Hosting just means you are renting space for your blog on the internet. Some hosting companies are better than others.
No matter if you are a beginning or a novice blogger, you always want your hosting company to be fast, secure, reliable, and have excellent customer support.
That is why I recommend Siteground. They have top-notch service, blazing-fast speeds, and very reasonable starting prices – under $4/month!
You can also get your domain name from them, making them a one-stop-shop for your blogging needs. They will even pre-install WordPress for you.
When your blog starts to grow and get more traffic, you might want to look into other hosting companies that start a bit higher in price.
Right now, I'm with WPX Hosting and can't recommend them enough. Blazing fast speeds, reliability, and someone is always available on chat when you need help. WPX hosting plans start at $25/month.
4. Choose your Theme
You have made so much progress – yay! Now we need to make it pretty and functional. Remember in the beginning of this post I recommended going with WordPress? Here's where that part comes in.
Think of your WordPress theme like the Face of your blog – it includes the design and layout. There are thousands of WordPress themes out there. A quick google search will bring up an overwhelming amount (trust me, I've been sucked down that rabbit hole many times.)
Like hosting companies, some themes are better than others. I always chose a theme with a great reputation, SEO optimized, built for speed, and clean and aesthetically pleasing.
Here are two of those really great themes for you.
The first is Generate Press. That's the theme I'm using now. I use the premium version but they have a free version. Generate Press has amazing customer service and super fast, lightweight themes. You will learn that Google loves a fast site, as do most of your visitors. I highly recommend them.
Another great theme company would be StudioPress with the Genesis Framework (now owned by WP Engine). They have tons of stylish, optimized themes for you to choose from. And some free themes too! StudioPress has a great reputation for quality sites in the blogging world.
You can't go wrong with either of these themes!
And once you have the theme set up, there are a few other amazing resources you should know about to help you succeed.
Recommended Resources
Powered by Creative Market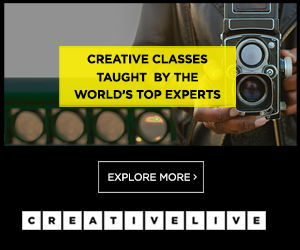 congrats!
You officially have a blog! Woot!
This is just the beginning – pat yourself on the back for taking this first step towards your making your dreams a reality. Now you can create that wonderful content that will draw readers in, teach them, and make your blog your true success.
There are so many opportunities with blogging – affiliate marketing, product creation, brand sponsorships, advertising, and more!
A journey of a thousand miles begins with a single step.

Lao Tzu
Blogging can be such a life-changing, fulfilling career. You get to work from home in your pajamas on creative projects and with brands you love. You get to connect with wonderful people from all over the world. But like anything, the more work you put in, the more reward you will get out.
I don't want to make it sound like blogging is an easy ticket to wealth. It's definitely not. Blogging can be incredibly overwhelming, confusing, frustrating, and downright hard.
But if you are passionate about it, stay true to yourself, and work hard – the success will eventually follow.
I'm wishing you all the success in the world and my virtual office door is always open to give you advice or answer any questions.
Good luck!