15 Best Basket Pendant Lights (for All Budgets)
A roundup of my favorite basket pendant lights. Includes every budget and style!
---
Basket pendants are everywhere. I love how a simple and inexpensive basket pendant light can add so much texture and warmth to a room.
If you are looking for a stylish basket light, then you're in luck because I've rounded up my favorites today – and at all price points!
I'm currently in the market for one myself which is what prompted this post.
I know I've been knee-deep in this One Room Challenge Playroom Makeover, but as soon as that's done I have another little home project lined up.
And that project would be our kitchen table nook.
It's a good space but it's lacking in character. I think a rattan or woven basket shade would be perfect here.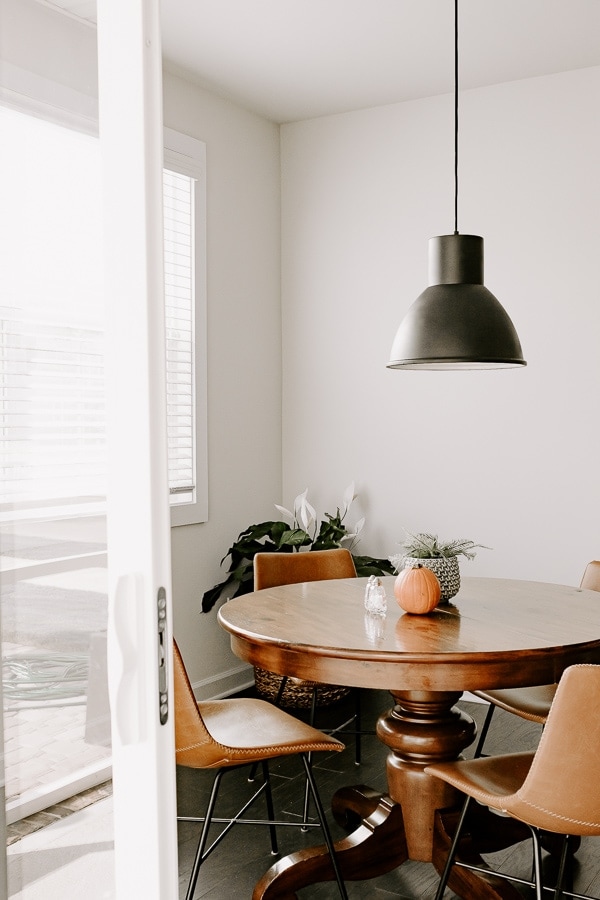 I painted the existing builder's light fixture and that kept me satisfied for the past year. But now I really want to jazz it up since you see this area as soon as you walk into the room. More on that soon!
Basket Pendant Lights
You'll find that these basket pendant lights come in all shapes, sizes, colors, and price points. In fact, some of these are pretty affordable which is amazing for your wallet. (IKEA I'm looking at you.)
These basket lights work anywhere – over kitchen islands, dining tables, entryways, living rooms, bathrooms, and bedrooms.
You might want to think about whether you want a see-through design or something more opaque and what type of shape you want. If you do go for the see-through kind, consider using a prettier LED Edison bulb since you will see it pretty clearly through the shade!
I think we are going to choose one that's more opaque with a closed bottom. My husband doesn't want a bulb in our face at the kitchen table. But it's so hard to choose because I love all of these basket lights!
So without further ado, here are those stylish basket pendant lights. I included the links to the products below. You can also click on any picture you like and it will take you to the shop listing.
---
Sources from left to right, top to bottom:
---

I hope you found something you love!
Thanks so much for visiting the blog today.
xo Karen