An easy tutorial for how to create your own abstract art with DIY Spackle Art.
---
Did you guys know you can create pretty cool looking art with just a cheap can of spackle and a canvas? Yep, it's true. And it's really fun to do!
We needed a large piece of art for our breakfast nook. And while I love vintage art, I do like to mix it up with some more modern pieces in our home. And I'm always looking for inexpensive ways to decorate. I'm really happy with the way this project turned out and I can't believe how cheap it was to create this art.
Before I started, I looked online for inspiration. Crate and Barrel, Anthropologie and West Elm have some good options.
This article contains affiliate links to products we love. Please see our policy page for details.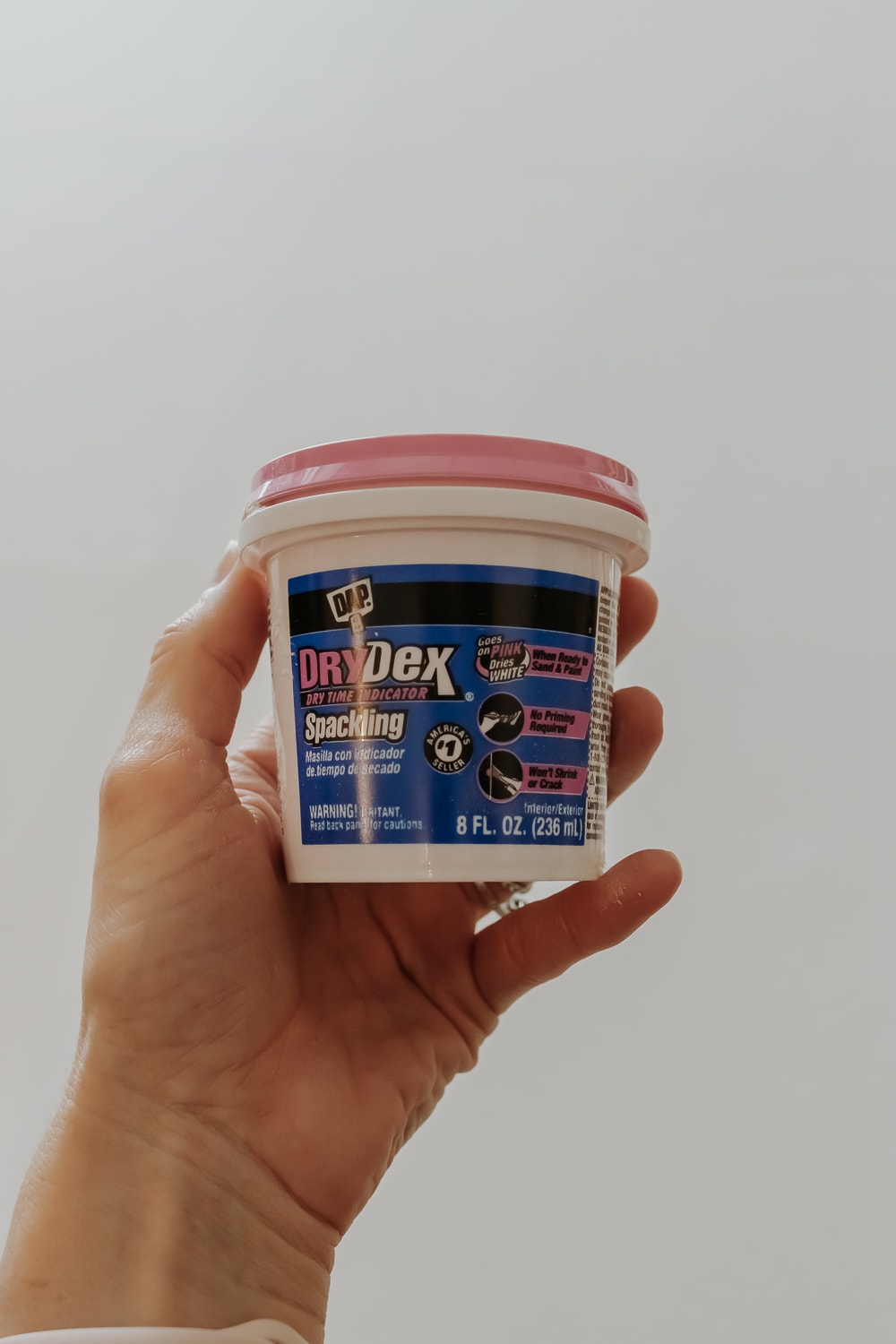 Things You'll Need
Note: If you are using a larger canvas like I did, you might want to put a few towels in the back of the canvas in between the wood and the canvas. The spackling part will create an imprint of the wood into the canvas and the towels will prevent this from happening.
You'll also love this post: How to Make Any Vase Look Old
Joint Compound vs. Spackle?
I've seen some tutorials use joint compound, or drywall mud. But I went with spackle because it's less heavy, dries faster and easier for me to deal with. If you want a side by side comparison, this article is a good read.
Where to Find a Large Canvas
Keep in mind – this doesn't have to be a blank canvas since you will spackle over the design anyways. You might already have an old framed canvas in your house laying around. So check there first!
You can try thrift stores or flea markets to see if they have old canvas art for sale. This is a great way to up cycle a thrift store find. I ended up finding a pack or 2- 30×40 canvas on Amazon. You can also go to HomeGoods into their art section and pick up an inexpensive canvas there. Bonus points if it's a framed piece!
Another good option is an arts and crafts store like Michaels, Joanns, or Blick. It doesn't have to be framed either – we can create our own frame afterward.
Tools to Use
You don't need fancy tools for this project! In fact, I encourage you to get creative and use different things you might already have to create unique designs with your spackle. Besides the obvious putty knife or or palette knives, you can also use cutlery, like a plastic fork or spoon. Think toothpicks, brushes etc. As long as you are ok having the item get a little dirty with spackle.
DIY Spackle Art instructions
Follow these simple steps to create your own abstract art.  
Total time: 2 days
Final Product / Outcome
The final step is hanging your canvas art! I used a heavy duty picture hanging wire and a couple of D rings screwed into the frame. But, you don't have to hang it. You can lean it up against the wall on a console or dresser too.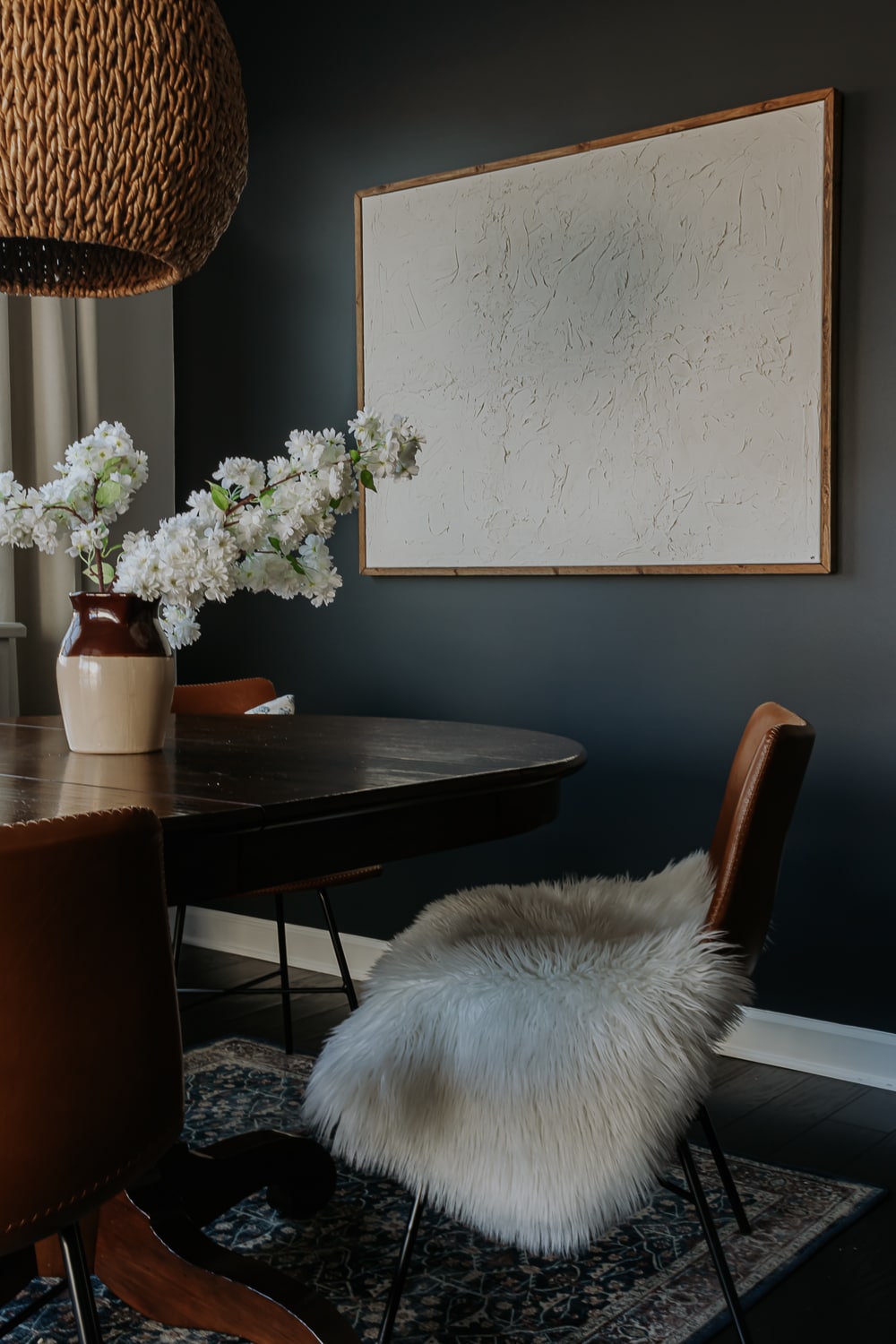 I still need to find a good battery operated picture light to hang over the top – then this project is complete. You can watch a little reel of this project soon on my Instagram. I hope you have fun with this one!
Thank you for visiting today,
Xo Karen