Have some old frames laying around? Don't get rid of them yet. A cheap can of spray paint is all you need! You can easily spray paint picture frames and give them a whole new look.
This is a great project for thrifted frames because you can get them for a steal. The frames I'm painting were purchased from Amazon. I thought I would like the gray wood but it turns out I don't. At all lol. So, I'm changing them to black frames.
The Best Spray Paint for Picture Frames
I always use Rustoleum spray paint for my projects. Either the Universal or Painter's Touch Paint and Primer 2x.
This spray paint works on wood, plastic, wicker, metal and more. No more worries about what's going to work on your plastic frame – this will do it. And it's also perfect for creating antique mirrors!
This article contains affiliate links to products we love. Please see our policy page for details.
Why Spray Paint them instead of Paint?
Well, you can do either for this project. But with spray paint, it's easier to get a streak free, even finish on your frame.
Plus, there are so many different options with Rustoleum spray paint. You can get pretty much any color you want, and you can also try a different paint effect, such as copper, hammered, stone etc.
This also works if you want to make your pictures frames look aged.
How to Spray Paint Picture Frames
---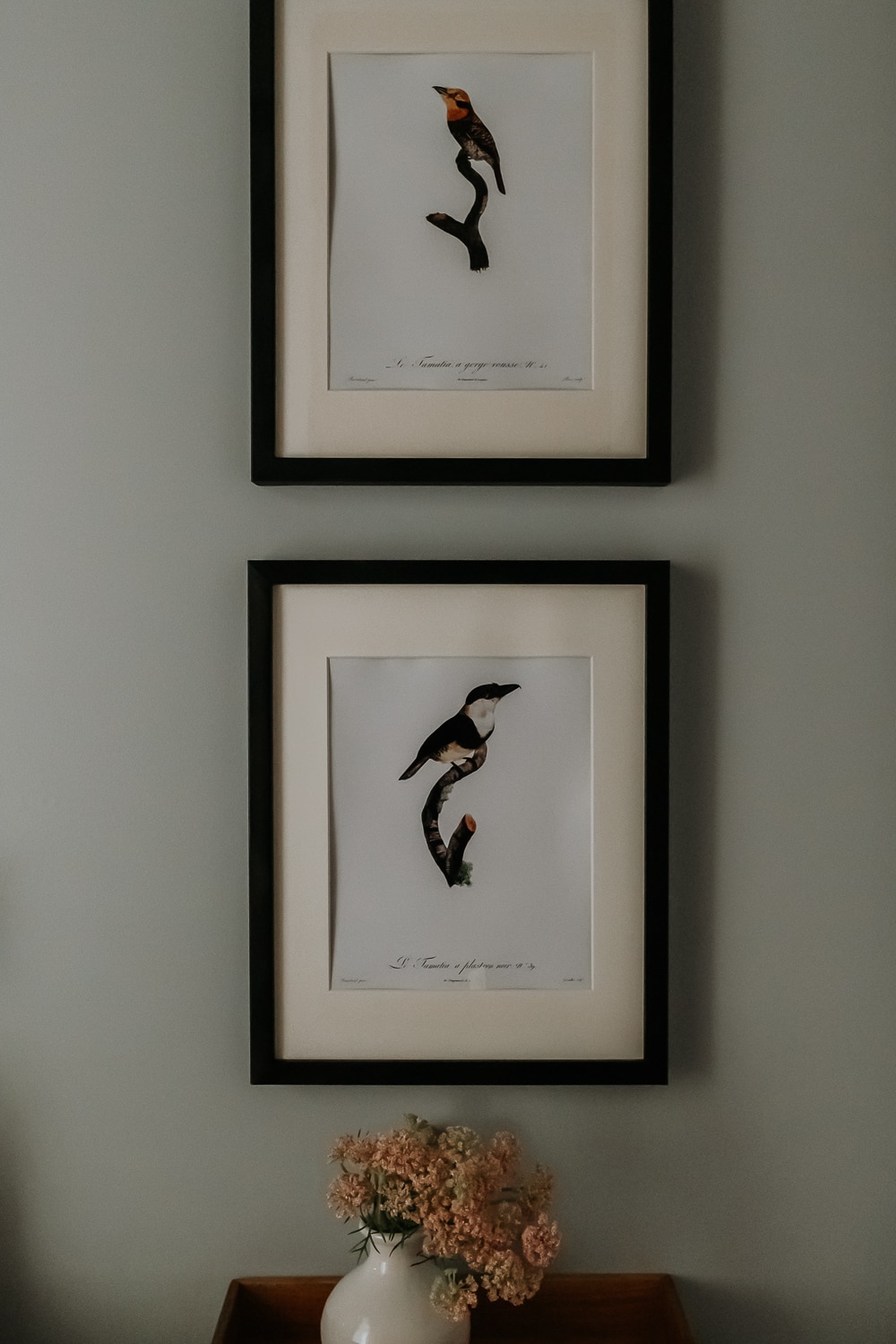 What if I get spray paint on the glass?
If you do get some spray paint on the glass, don't worry! There are a few things you can do. One is try a razor blade. You can lightly scratch the paint off the glass. Another things you can try is a little bit of nail polish remover on a cotton pad.
Or, you can just ditch the glass altogether! I prefer a less shiny look to my artwork anyways.
xo Karen