Afloral review: Why I love them
Having fresh flowers around the house is a great way to power through winter, but let's be honest, it's not always possible to have real flowers and arrangements. That's where faux comes in! And today, I'm highlighting one of my favorites with this Afloral review.
If you've been curious about the quality and selection of their florals and greenery, then look no further, I'm breaking it all down for ya here!
Plus, I share some styling tips below.
Afloral is a small floral company based out of NY with just a handful of employees. Their mission is simple: the joy of nature should never fade. They source from the highest quality, most sustainable botanical companies and are working to reduce their environmental footprint.
Besides a huge selection of artificial flowers and plants, they offer dried florals and grasses, holiday florals and greenery (including my fave garland), vases and accents. Basically, everything you need!
You can find hydrangeas, peonies, roses, cherry blossoms, branches, berry stems, and green plants like pothos. As well as dried fruits, candles, and even fairy lights.
Afloral sent me some of their beautiful flowers and greenery to review. And truth be told, I was giddy with excitement because they are a big source of inspiration for me. Just follow them on Instagram and you'll see what I mean.
If you know me – I am SUPER picky when it comes to fake flowers. They better look real or else. Anything that looks plastic or the color is off – forget about it.
And I can honestly say that I've been pleased with everything from them. I have purchased from them as well, and their site is clean, safe and easy to navigate.
Everything from them is shipped carefully to your door, wrapped and packed tightly so nothing gets damaged or crushed. Not to mention, Afloral has made a pledge that by 2024, their shipping process will be 95% plastic free. That's amazing and I love companies that are planet friendly.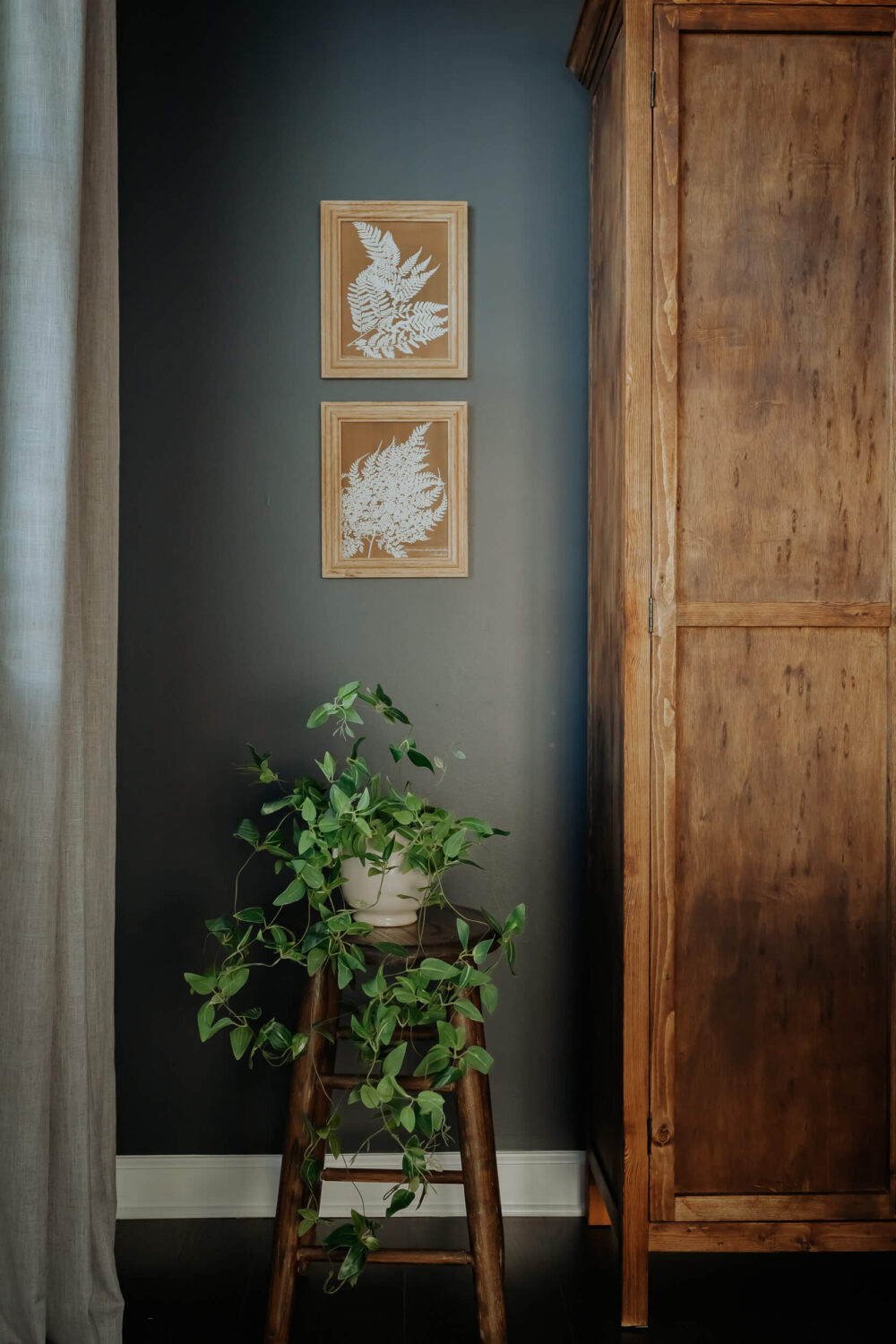 While I love their overall selection of unique florals and greens, one of the things I love most about their florals is the length. Too many times I don't have something long enough to fit in a bigger vase and really add that drama I'm after.
But a lot of their faux flowers have that long length that you need to create that look. I tend to like faux flowers that drape and look imperfect. They are much more fun to style when they are long.
Also sidenote; if I was planning a wedding, I would totally look into faux florals and Afloral for my centerpieces and bouquets. In fact, they have a whole page dedicated to wedding stuff and it looks so good!
Does Afloral Sell Wholesale?
Afloral offers wholesale! So if you are a florist or a designer or own a business that needs good florals, you can apply and once accepted, enjoy a 20 to 30% discount on most items.
Returns & Shipping
Shipping cost at minimum $5. You may return any item for up to 30 days (with original packaging) for a full refund less the shipping cost.
Pros
Great selection of faux florals and greenery
Inspiring website with lots of images
Source high-quality reusable products from sustainable vendors
Everything is shipped with care, and they use 75% less plastic with shipping to reduce their footprint.
Offer Wholesale
Small Business – I love shopping and supporting small!
Cons
Can be more expensive than other companies.
Things frequently sell out due to popularity.
Shipping is not free.
Returns – you get a full refund minus the shipping cost.
9 Tips for Styling Faux Flowers
Faux flowers typically have a bendable stem, don't be afraid to man handle them so they fall exactly where you want them to. And don't be afraid to bend up the stems to make the stem shorter for your vases.
For vases that are opaque, you can gather your arrangement in your hand and rubber band or use a chip clip to keep them fanned out the way you want. Then just place them in the vase that way.
Sometimes all you need are 1 or 2 stems to create a statement. Less is more. It creates a nice little moment.
Don't forget that baskets make great vases! I fill my basket in our entryway with seasonal stems and it looks like I just picked fresh flowers.
Don't mix and match different stems too much. Things look best when florals are cohesive. Too many different greens and florals in the mix can look fake.
Don't be afraid to clip the leaves off floral stems. Sometimes the florals are amazing and the green leaves are meh. I just clip them off if I feel like they are throwing the whole look off.
Don't overlook branches. Branches can be beautiful and their minimalism makes them work for virtually any room. They bring a rustic quality to your spaces and can be very dramatic when they are long.
You can add water to your vase to make faux flowers look even more real! I would only do this with uncut stems that are surrounded with a green sheath. Otherwise, they could rust and that wouldn't be good for your vase or your flowers!
Missing the scent of real flowers? Fake it with essential oils or a floral candle.
Shop the Post
Xo Karen