---
Are your towels smelling less than fresh these days?
This post contains affiliate links for your convenience. Learn more here.
I hear ya. We've all been there.
Here's the good news. You can save your smelly towels with an easy fix that I'm about to share.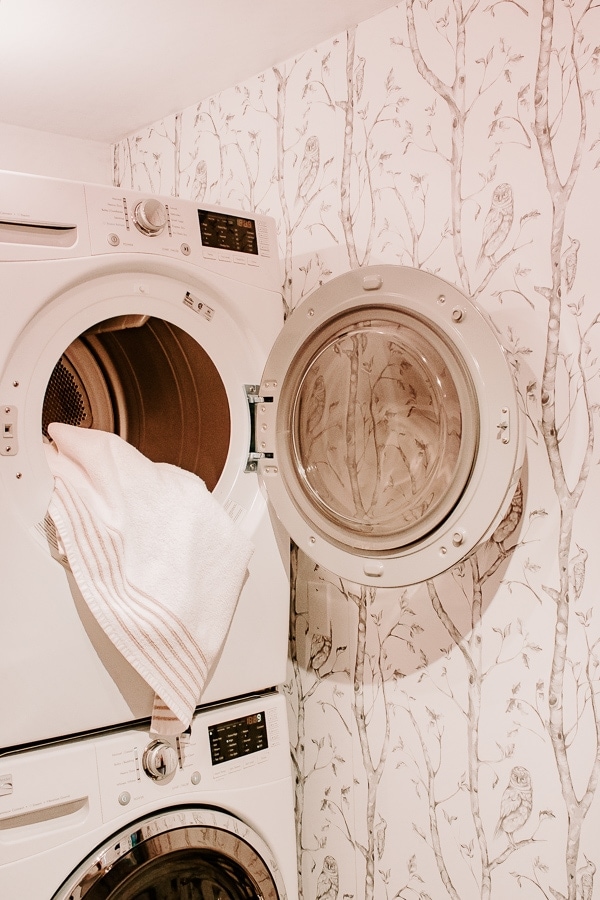 And it doesn't require a bunch of expensive products or a trip to the dry cleaners either.
This fix is perfect for you if …
There's a musty, moldy odor on your towels
You live in a humid climate and your towels feel damp
It's summer and your towels are taking a beating with all the pool/beach/lake swimming
You accidentally left your wet towels in the washer too long (been there)
Your towels seem less than absorbent these days
You have guests coming to stay
You just want fresher towels – there's nothing wrong with that! 🙂
Whatever the reason, you'll have fresher towels in no time. They'll be brighter and bouncier too. Yay!
You only need two inexpensive products.
White Vinegar.
Borax or Baking Soda.
You can use either baking soda or borax to clean up those musty towels. I've used both personally and they each work like a charm. And after this, you NEED to try my insanely effective method for cleaning your oven racks.
You guys will have clean, fluffy, cloud-like towels in no time.
How to Fix Smelly Towels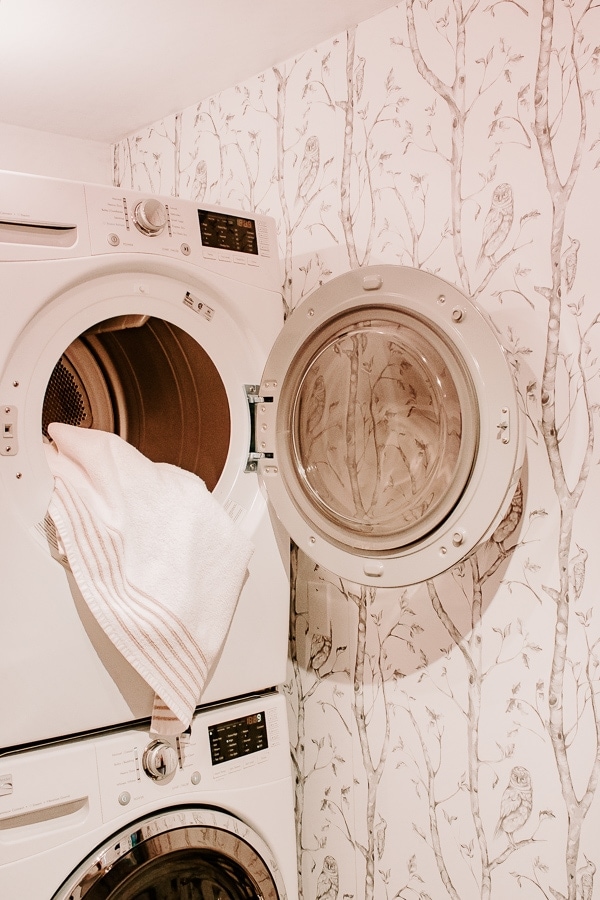 The simple way to fix smelly towels and get rid of that mildew, musty odor.
Total time: 2 hours
1. Wash Towels with Vinegar and Hot Water
Throw your smelly towels in the washer.
Pour 1-2 cups of vinegar directly on your towels. You can also add the vinegar to the detergent and softener dispensers on your front load washing machine.
Run a normal wash on the HOTTEST water setting available. That's it for this step – just vinegar and hot water.
2. Wash Towels with Baking Soda/Borax and Hot Water
Now you are going to do another HOT water wash with 1 cup of baking soda or borax. I throw it directly on top of my towels in the basin. This works for all types of machines.
3. Dry your Towels Completely
Here's the last step. It's important!
Remove your towels from the wash, give em' each a good shake, and then dry them completely in the dryer.
No dryer sheets! I recommend using the dryer as opposed to line drying. Line drying can cause the fibers on your towels to dry very stiff and scratchy.
You have to make sure your towels are 100% dry before folding and putting away.
And that's it! Two hot water washes and a complete dry cycle.
Please note we did not use any detergent, fabric softener, or dryer sheets with this method. After your hot water washes, your towels should feel springy, look bright, and smell fresher than ever.
If they still smell a bit, just repeat the steps above and that should do it.
Related Post: The Best and Easiest Way to Clean Hardwood Floors
Keep in mind that this will not clean your towels, but it will remove the buildup and bacteria (ew) that caused that smelly odor in the first place. I tend to do this every couple of months or so and then use my regular detergent in between.
How Often Should I Wash My Towels
The American Cleaning Institute recommends that you wash your towels every 3-5 uses. (And yes, there IS an institute for cleaning.)
You should also hang your towels to dry completely after a shower or bath. I'm a fan of hooks over towel bars for this very reason. When you fold a wet towel over a bar, it can trap the moisture longer and that's where all your problems begin.
How to Keep your Towels Smelling Fresh
Here are some quick tips to keep your towels smelling their best.
Dry towels immediately after washing. Don't let them linger in the machine wet.
Ensure your towels are SUPER DRY before folding and putting away. Even a little bit of moisture can cause odors.
Don't use fabric softener. You don't really need it. Replace it with Vinegar. Trust me, your towels will not smell like vinegar.
Don't use dryer sheets. They can affect the absorbency of your towels over time.
Don't use too much detergent when washing your towels, it can be hard for your machine to rinse out the excess.
Hang your towels to dry after each use. Try to use hooks over towel bars and wash them after 3-5 uses.
Keep your washer clean. A stinky washer will lead to stinky clothes and towels. Periodically run a hot water and vinegar wash and keep the door and gasket frequently wiped down and clean. You can also use an Affresh tablet.
Use Turkish Towels. Turkish Towels are thinner and dry quicker, so there is less chance for stinky odors. Here are some of my favorite turkish towels:

xo Karen