How to Make Soy Candles with Essential Oils
How to make soy candles with essential oils – easy tutorial and video. Discover the secret to a great candle scent.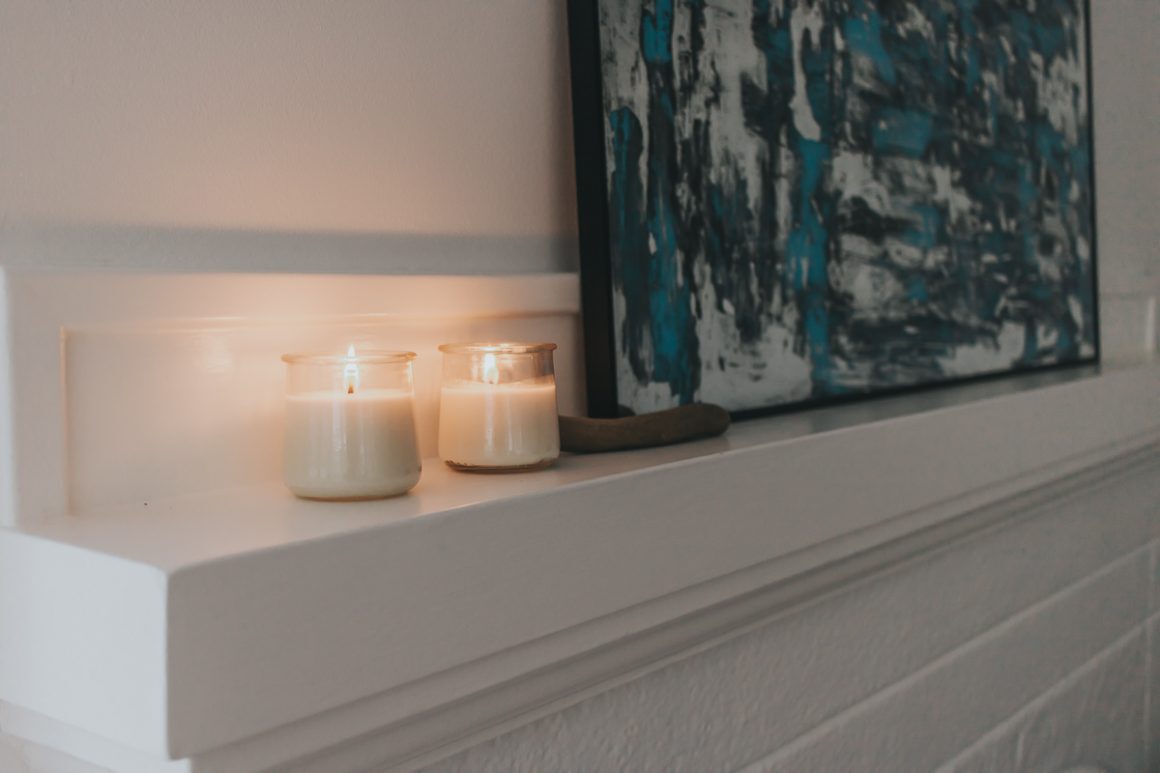 Making Soy Candles could not be easier! Today I'm showing you how I made these scented soy candles using old (but clean) Yoplait Oui Yogurt Jars.
Have I ever told you guys my love affair with these little jars?
I use them for a lot of projects, like these pretty macrame jar hangers with fairy lights.
When making candles with these jars, they can get hot to the touch after the candle has been burning a while, so just keep that mind. They are the prettiest little jars though!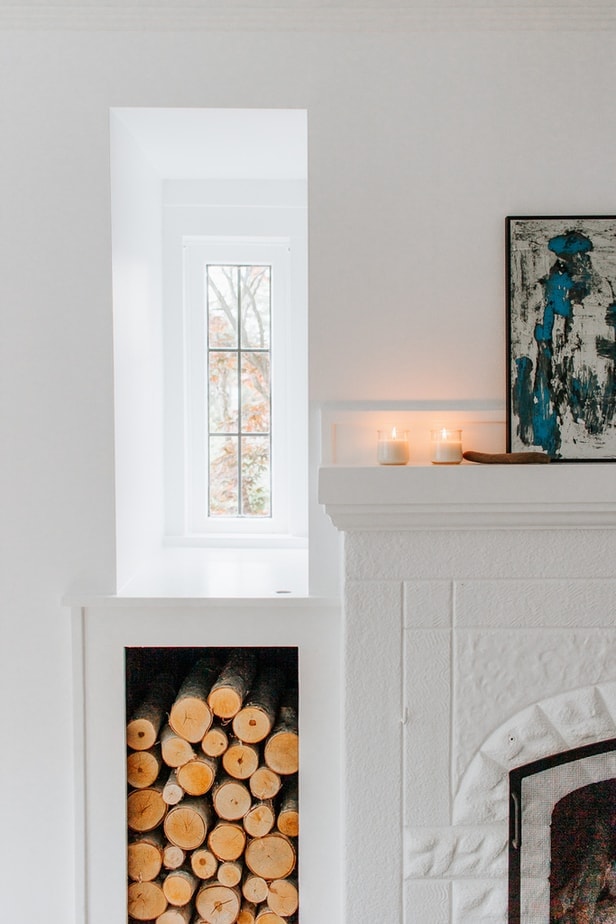 Is there anything cozier than curling up on the sofa with a blanket, your beverage of choice, and a beautiful, scented candle?
We love candles in the house! I'm especially drawn to beautiful and unique containers for your candles.
Whether you had one that you want to reuse or you want to go outside the box like with these yogurt jars – you have so many options to make these soy candles. Little Bowls can make great candles, too. You can even use this tutorial to make DIY mason jar candles.
Related: How to Make Votive Candles
I would love to start a tradition where I make a bunch of soy candles every year to gift out to friends and family. I personally love getting a new candle. It's one of the simple things in life I really cherish.
For one, you can place them anywhere. And once you know how to make these candles, you will save so much money and can refill those gorgeous containers again and again. So much better for the environment, too!
Did I mention these make great gifts too? 🙂
Let's get started with this simple tutorial by gathering up our materials.
Things You'll Need
Clothespins
Essential Oils – I used 20 drops of a trio of rosemary, juniper berry, and cedarwood
Containers – I used Yoplait Oui Yogurt Jars
Double Boiler
How to Make Soy Candles with Essential Oils
Measure your soy wax candles and place them in your pitcher/glass measuring cup. The correct ratio of wax flakes is simply double the size of your container. I filled up two yogurt jars worth to make one candle. Repeat for as many candles as you want.
Just remember, the soy wax flakes are always double the amount of your container. Don't worry about weighing it or being exact here. This is supposed to be easy and fun, right?
Step 2 – Melt your wax
Now let's get to melting our wax. What you're going to do is heat your wax over a double boiler until it's melted. If you want to keep this project super easy with minimal clean up afterward, you can buy one of those cheapy throwaway foil tins and use that to heat up your wax.
You can get a peek at how I did this with my beeswax candlemaking post.
Step 3 – Prepare your jars
Now that our wax is melting, we can prepare our jars. To prepare our jars, you should have your wick and a clothespin handy. We need to stick our wick to the bottom of the vessel or jar we are using. You can use a bit of hot glue to get it to stick. But here's an even easier way to do this.
Once your wax is a bit melted, spoon a bit of the melted wax into the bottom of your container. Quickly stick your wick down on top of the wax before it hardens. The melted wax will allow your wick to "stick" to the bottom center of the jar. Trust me, I made a bunch and this method works perfectly.
Now that our wick is down, we will want to hold it in place. You can accomplish this easily by using a clothespin (or a long wooden dowel if you have a wide candle.) Thread the wick through a clothespin and rest the clothespin on top of your vessel. This will hold the wick in the center of the jar for you.
By now, your wax should be fully melted. Turn off the heat and allow the wax to cool slightly. I waited for 5 minutes or so. Drop some of your favorite essential oils into the wax and stir, stir stir!
What's the secret to a nice scented candle?
You should drop the essential oils into the candle wax while it's not too hot, but still warm. Then start stirring! Stirring helps the scent incorporate throughout the candle. This will really help you create a lovely scented candle in the end.
I used 40 drops or so of my essential oils.
Step 5 – Pour the wax into your jars
Yay, we are almost done! We've got our melted wax complete with essential oils and we have our jars ready to go!
Now we are going to carefully pour the melted wax into our containers. You can just pour around the clothespin or dowel, it's not hard to do. Allow the wax to cool completely.
That's it, you guys!
You now have these beautifully scented DIY soy candles that you can display anywhere and everywhere in your home.
Are you so proud of yourself?
I can't tell you guys how much I love this project (do I say that a lot!?) There is something so relaxing about a beautifully lit candle. Plus – these smell great. And they will smell great for you too because you put your favorite scents in them!
If you wanted to gift these away, I would make a cover for the top by cutting some fabric with pinking shears, then using a cute jute twine or ribbon to hold it in place. You could tie a little sprig of rosemary or a dried orange or a little gift tag to it.
So pretty and who wouldn't love to receive that as a gift?
Well, that's all for this post on how to make soy candles with essential oils.
I hope you guys enjoyed this tutorial and video. Here's to a cozier (and better smelling?) home!
Thanks so much for reading today,
xo Karen