Let's talk linen cabinet organization! With about a week left to Christmas, I decided to challenge myself and completely overhaul our linen cabinet.  Apparently I'm not busy enough.  And yes, it's a cabinet.  Not really a closet.  We own a 1920s craftsman and we don't have a linen closet.  We don't even have a foyer coat closet!  We don't even have a foyer!  LOL.  
Ok, back to the linen cabinet.
Actually, I think some people call a linen closet a linen cabinet.  I remember my mom calling it that growing up and we clearly had a linen CLOSET.  Do you guys interchange the two terms?
Anyways, our linen cabinet was not too messy to begin with. I am a neat freak. So, I kept it neat. But it was a disorganized neat. You know what I mean? I wanted to pretty it up a bit and organize what was in there. Im sharing some of these cool organization tips with you!
When taking on an organization project, I usually assess the situation by taking every dang thing out of the closet. Everything. This way, I can see what was really hiding in there, what I'm planning to keep, and what's going to be donated (or thrown away). In this case, not too much was going to be thrown away. Just a few bath towels that I thought were too beat up to continue using.
So, I needed a plan of action to get everything else back in the cabinet in an organized and pretty way.
In our house, bedsheets are stored in the bedrooms. So I didn't need to really worry about that taking up space in the linen cabinet. Only the guest sheets are stored in there. But if you do have a bunch of sheet sets to store, you can arrange them by room in separate fabric bins or baskets.
If you're like me, your folded sheets look nothing like a Martha Stewart folded sheet set. I know it's possible but I just cannot fold a fitted sheet well and it's not high on the priority list right now. At least it won't look messy stored in a bin or basket!
Hint: Store your Sheet Sets together in one of the Matching Pillowcases.
Towels on the other hand are easy to fold and look pretty. I wanted those on display in our linen cabinet and it's easier to pull them out when they are free folded in there (verses put in a basket/bin – I tried and it was just too clumsy.) We don't have closets in our main baths so this linen cabinet has to hold them all. Personally, I love a trifold towel.
I also go with all white towel. It always matches and looks fresh and clean. And they don't really get dirty or dingy like you would think.
The other items that needed to be organized were toilet paper, tissues, batteries, hats and gloves, my husbands every growing collection of baseball hats, and medicines. Our linen cabinet has two cabinet doors with three shelves on the top half and drawers on the bottom half. The last couple drawers were taken up by our kids playdoh and art sets.
Our linen cabinet has to take on so many roles!  A linen closet, a foyer closet and a playroom closet.  Organization is really key here!
How we Organize our Built in Linen Cabinet
Step One: Take everything out and purge
If you haven't used the cheetah print towels in 6 years, then this is probably a good time to say goodbye. If anything is old and dingy just get rid of it. It's such a good feeling to purge!
Hint:  Line your shelves with shelf liner to help protect your linens and things.
Step Two : Assess what you have
Look at what's remaining and decide what you will use the most and how you want to access it. For instance, we regularly go in the cabinet for fresh towels and washcloths so I definitely want those front and center and easy to access. Same for toilet paper and tissues. The hats and gloves? Meh, for us those are somewhat lower priority. Medicines? Definitely higher on the list.
I did this for each item so I could kind of map out a plan in my head of where I want things to go. The idea is to make it easy to access the items we need everyday.
What if your shelves extend beyond the opening of the cabinet? Or, what if you have deep shelves? We have these awkward corners in ours that go beyond the cabinet door and are harder to access. Stuff can get lost back there if I'm not careful. I put big items in those corners that we don't use too often – like humidifiers, and a set of old towels for washing the dog etc.
For deeper shelves, if you can manage a pull out shelving drawer – that's the best option in my opinion! But if not, I would store less important items in the back in bins and keep the important stuff in the front.
Step Three: Organize!
I purchased a set of inexpensive fabric bins to help pretty up the cabinet and keep certain items together.  The lower priority items went up on the higher shelves (and also the medicine because it's best to keep that up high away from kids).  By the way – let's talk about organizing medicine for a minute.
How to organize medicine at home
Did you guys know that you shouldn't store your medications in the bathroom? I know! Most people have a "medicine" cabinet in the bathroom, behind the mirror, right? But actually, medication needs to be stored at a stable temperature with low humidity. (aka Not a bathroom environment!)
It will cause your medication to expire faster. And who wants to take expired medication when you have a headache?
We actually store our medication in the linen cabinet in the hallway. Correction : We store our kids medicine in the linen cabinet. It's up on a the very highest shelf so the kids don't have access to it. It's clearly labeled too! Which makes it so easy at 2am when you are dealing with your kids ear infection.
The first thing I did was go through the medicine and tossed anything that expired. I use my favorite clear bins to store our medications and divide them up by type of medication.
One clear bin is used for colds and pain. So, Tylenol, Ibuprofen, Cough Medicines, Vicks Baby Rub, Thermometers and antihistamines. We have both the liquid and pill versions of tylenol/ibuprofen since our two kids are different ages. (That's why it looks like we have so much medicine!) I labeled it with a gift tag and attached it with jute twine. It reads: Kids Medicine : Colds and Pain.
The second clear bin holds everything for First Aid. Neosporin, Rubbing Alcohol, Gloves, Bandaids, bandages, gauze etc. I labeled this bin : First Aid.
You can also store your medication in the kitchen, but make sure it is away from the refrigerator and stove. Again, we don't want temperature fluctuations to affect the potency of the medication. I'm not a pharmacist, but I've read that its best to go through your medicine every 6 months and discard anything that has expired.
Once your kids are a little older, it might be wise to look into a medicine organizer that locks for extra security.
So back to the linen cabinet. This is how our linen cabinet ended up being organized…
Step Four: Label
Now that everything is in it's place, you may want to add some labels to your bins or baskets if you are using them. If not, then you can skip this step!
I used my favorite simple gift tags, added washi tape in different colors and attached them to the bins with jute twine. Easy!
Tip: Take batteries out of the packaging and store them loose in drawer organizer containers. Arrange them by battery type.
UPDATE: I've since upgraded my battery organization. It's available through Amazon and I love it!
So, here's how our linen cabinet organization project turned out. It's so much better and prettier to look at. I love opening the linen cabinet now!
One of the things I've always wondered was how to keep your linens smelling fresh while they are tucked away in the closet. Of course, you want to make sure your closet is clean and dry.
Here are some other easy ideas for you in case you were wondering!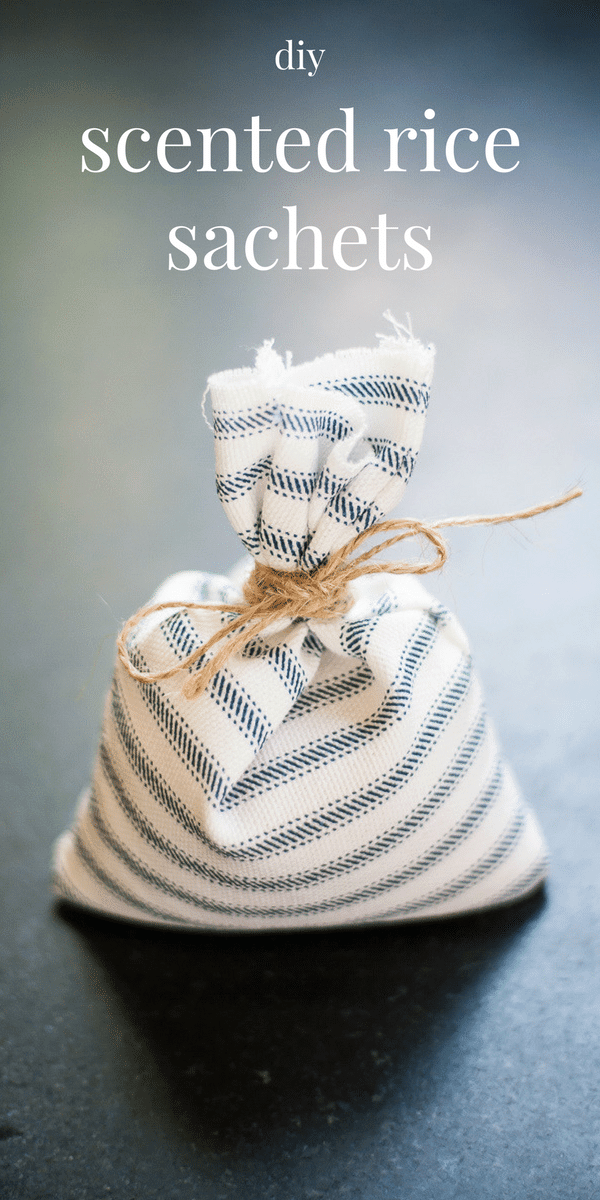 Place sachets on each shelf and replace every 2 months
Place dryer sheets in between towels and sheet sets.
Store fragrant candles in the same closet – their smell will linger on items!
Spray your linen closet every week or so with linen spray
Add a bundle of chalk to your closet. Use a rubber band to gather up 12 pieces of chalk into a bundle. Tie it from a hook on the inside of your closet. The chalk helps absorb extra moisture and keeps items fresh and dry.
I hope this gave you guys some good organization tips. Now, its back to the reality that Christmas is sooo close. I can't wait/I'm freaking out! But at least my linen cabinet is organized now. 🙂
Sources for items used:
Clear Containers (used for medicines)
Thanks for visiting today!
xo KarenSaveSave
SaveSave
SaveSave