Inexpensive DIY Wood Curtain Rods
As soon as I saw these wood curtain rods, I knew this was a project I could complete myself. Making DIY Wood Curtain Rods couldn't be easier. You can buy the wood dowels at local hardware stores and even cut them in-store before leaving!
If you are looking for a way to add a rustic feel to your window treatments, give this project a try. It won't break the bank. Most wood dowels are inexpensive and available in Poplar, a beautiful, light-colored wood. Poplar is considered a hardwood and readily accepts paint or stains. You can also find these dowels in Pine or Oak.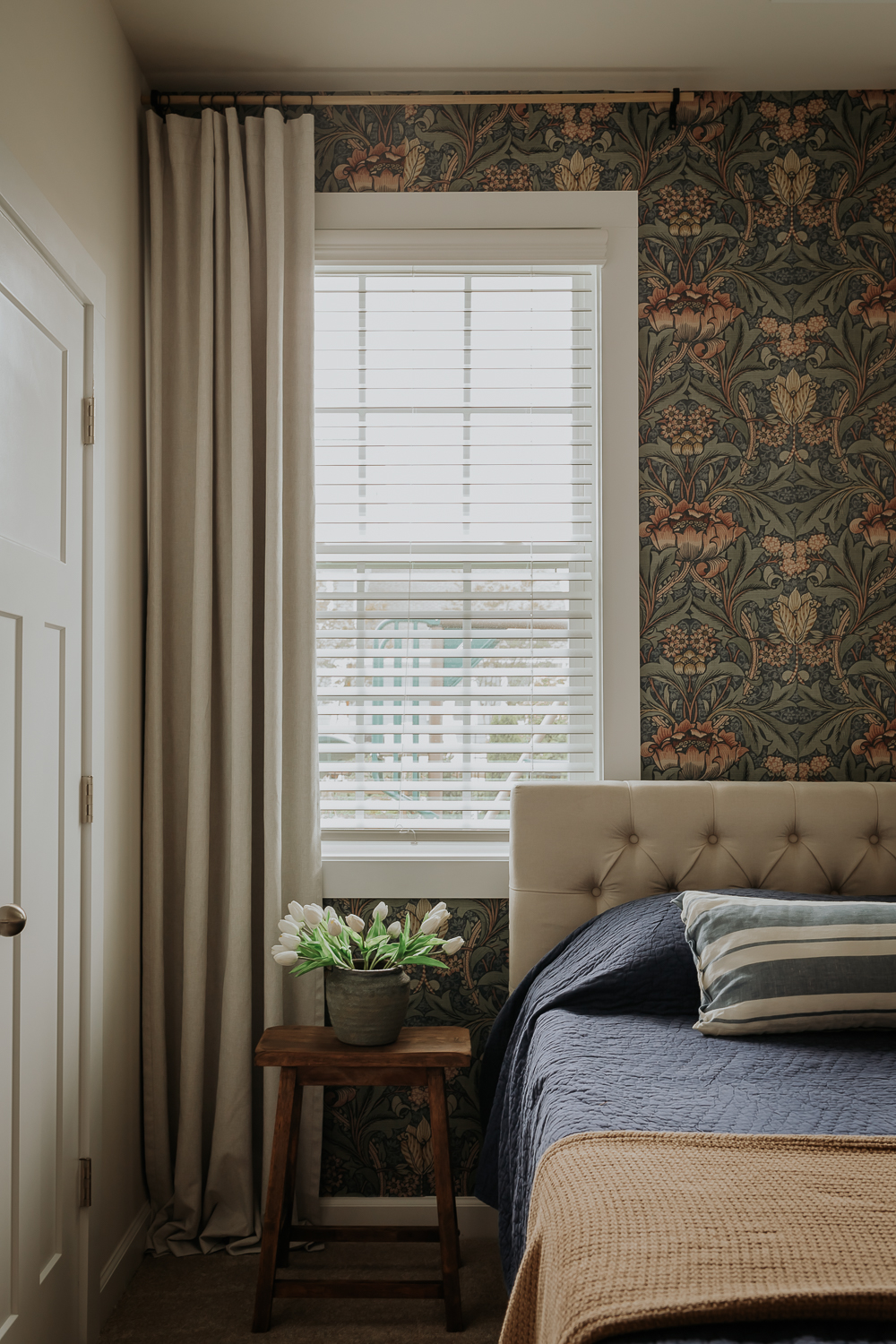 Inspiration
The inspiration for this wood project came from these wood curtain rods I saw on Etsy. I linked them below and a few other wood rod choices, so you can see how pretty these look on your windows. Not into wood rods? Try these conduit curtain rods instead.
Things You'll Need
Notes: Determine how long your curtain rod needs to be. This will determine what length of wood dowel to purchase. Curtains should be hung high and wide (at least a few inches past the window frame). If you are using curtain rings, ensure the dowel is appropriately sized for your rings. I used 1-inch curtain rings and a 3/4-inch wood dowel. The thicker the wood dowel, the more sturdy, so keep this in mind if you hang heavier, lined curtains.
How to Make DIY Wood Curtain Rods
How to Make Simple, DIY Wood Curtain Rods.
Total time: 1 hour
These wood curtain rods are sitting in my guest room, which I'm sprucing up.
I went with these Inovaday blackout curtains from Amazon and can say I'm impressed with them! They're heavy, neutral, and even came with curtain clips.
I hope you decide to give this curtain project a try!