King Of Christmas Trees Review
If you've been wondering about these King of Christmas Trees – and if they are really worth it – well, you've come to the right place.
In full disclosure, I was recently gifted a King of Christmas King Noble Fir with LED lights in exchange for my honest review and opinion. And I'm happy to spill the beans with you about my experience and my thoughts about the tree.
To cut to the chase (and because I value your time), I will tell you that I like the tree. No, actually, I LOVE the tree. I'll go into all the details here below.
I've had a lot of faux Christmas trees in my life. I grew up decorating a faux tree, and now as an adult have always put up a faux tree (aside from one year where my family insisted on a real one.) Now, we do both a faux and real for what it's worth.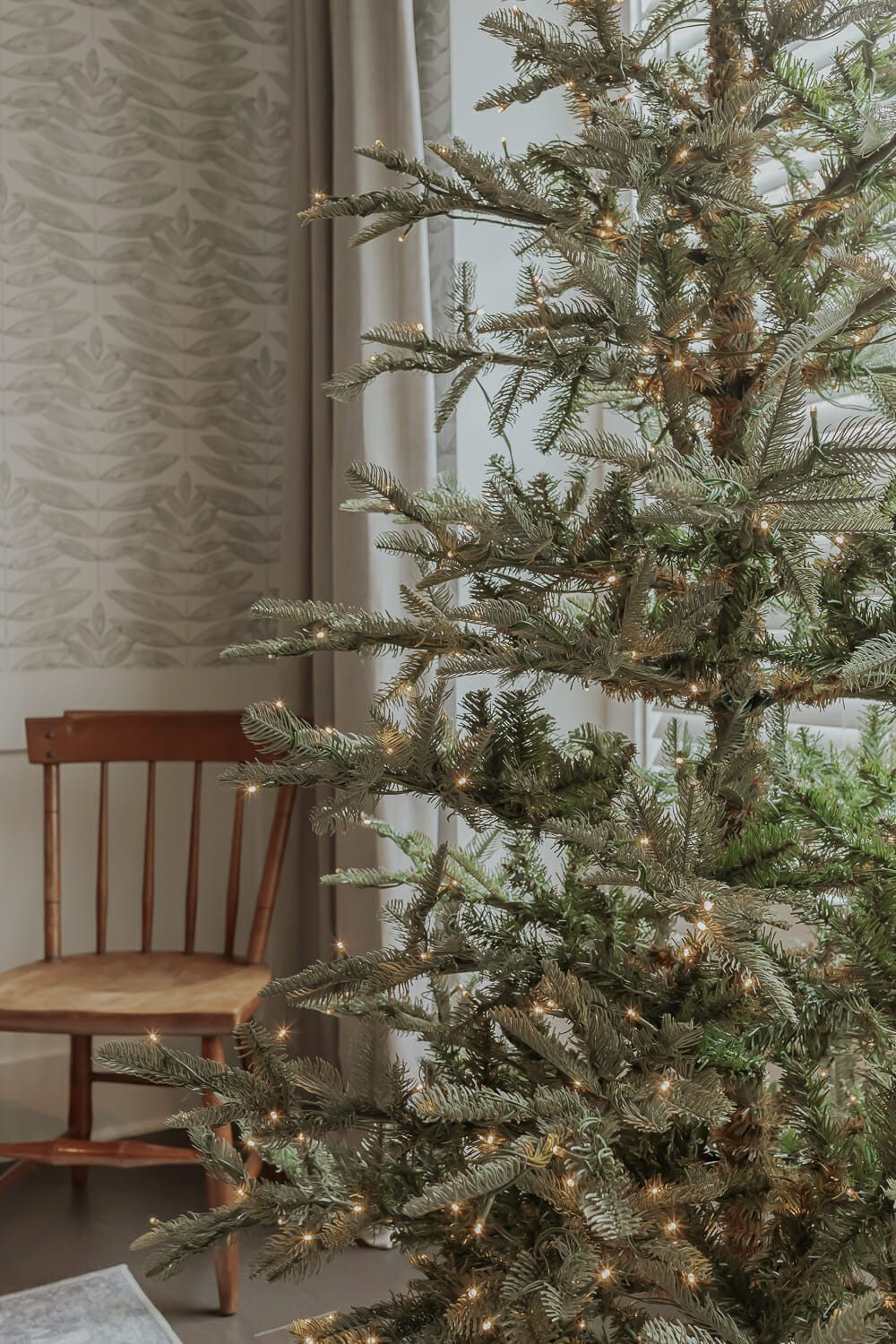 I've had Balsam Hill, National Tree Company, Best Choice and some other off brands. It's safe to say I have some good experience in the land of artificial Christmas Trees.
And of all the brands, King of Christmas is the one I like best! It's been the fastest shipping, the easiest to assemble and the LED lights and functions are great.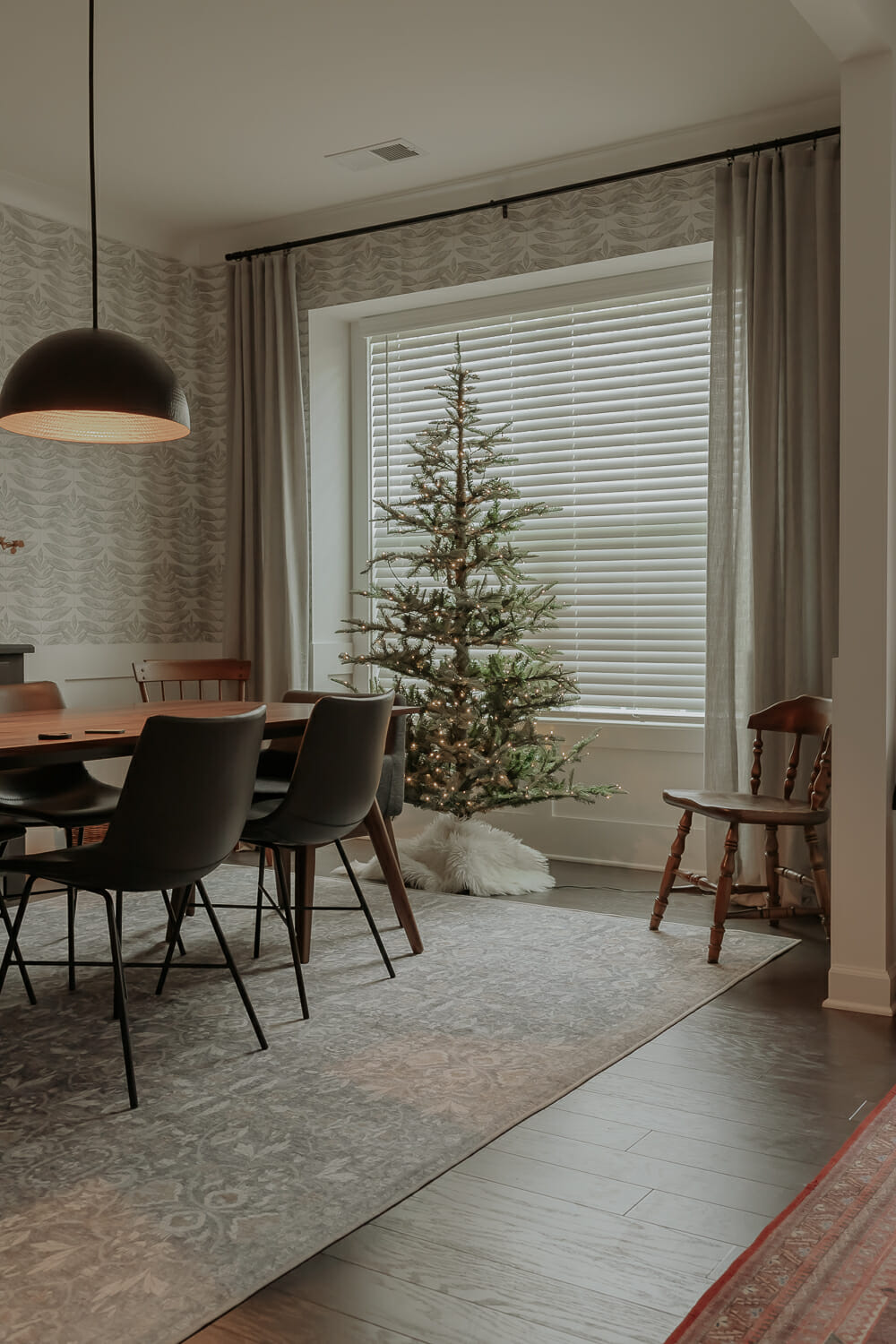 You get 8 different light functions on a remote from adjusting the brightness, to twinkling to flashing to steady lights, and a timer.
There's also a foot push button. I just love a foot push button. No bending over! The remote will do the same thing too.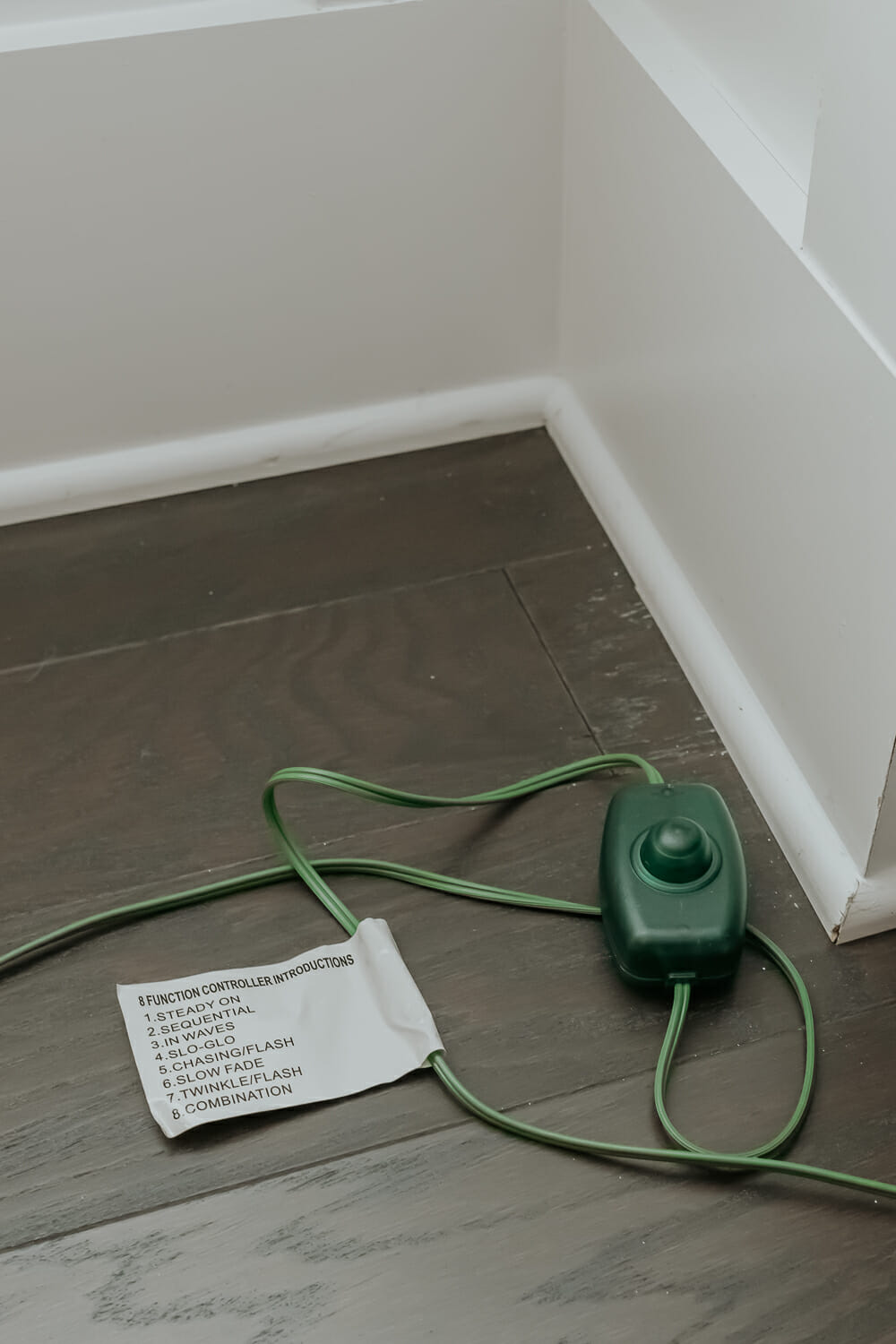 Shipping was fast once my order was placed. And although King of Christmas states it will take 1-2 hours to assemble, I got mine fully up and ready to go in about 45 minutes – branch fluffing included!
These trees are big, so it's a nice perk to have fast free shipping to almost the entire USA. The only caveats? This only includes the continental US, not Hawaii or Alaska, and you cannot ship to PO Boxes. Also, some of the REALLY big trees might have additional shipping charges.
You can choose trees from 15 different collections
There is no shortage of tree variety!
Whether you are looking for flocked or green, slim or wide, tall or short; King of Christmas has a lot of trees to choose from. And if you need help, there's a quiz to help you decide.
They Have Christmas Trees up to 15 feet tall
Speaking of variety, if you need a very tall Christmas Tree – they have covered you there too. With both a wide and slim 15 foot tree!
Every Tree Is Handmade
Every tree is handmade.
Lights are hand strung to minimize the appearance of cords, and each branch is reinforced with steel so you can hang those extra special ornaments you want.
Their PreLit Trees are all LED
Every prelit tree they offer has warm white LED lights. Don't worry – no ugly blue lights here.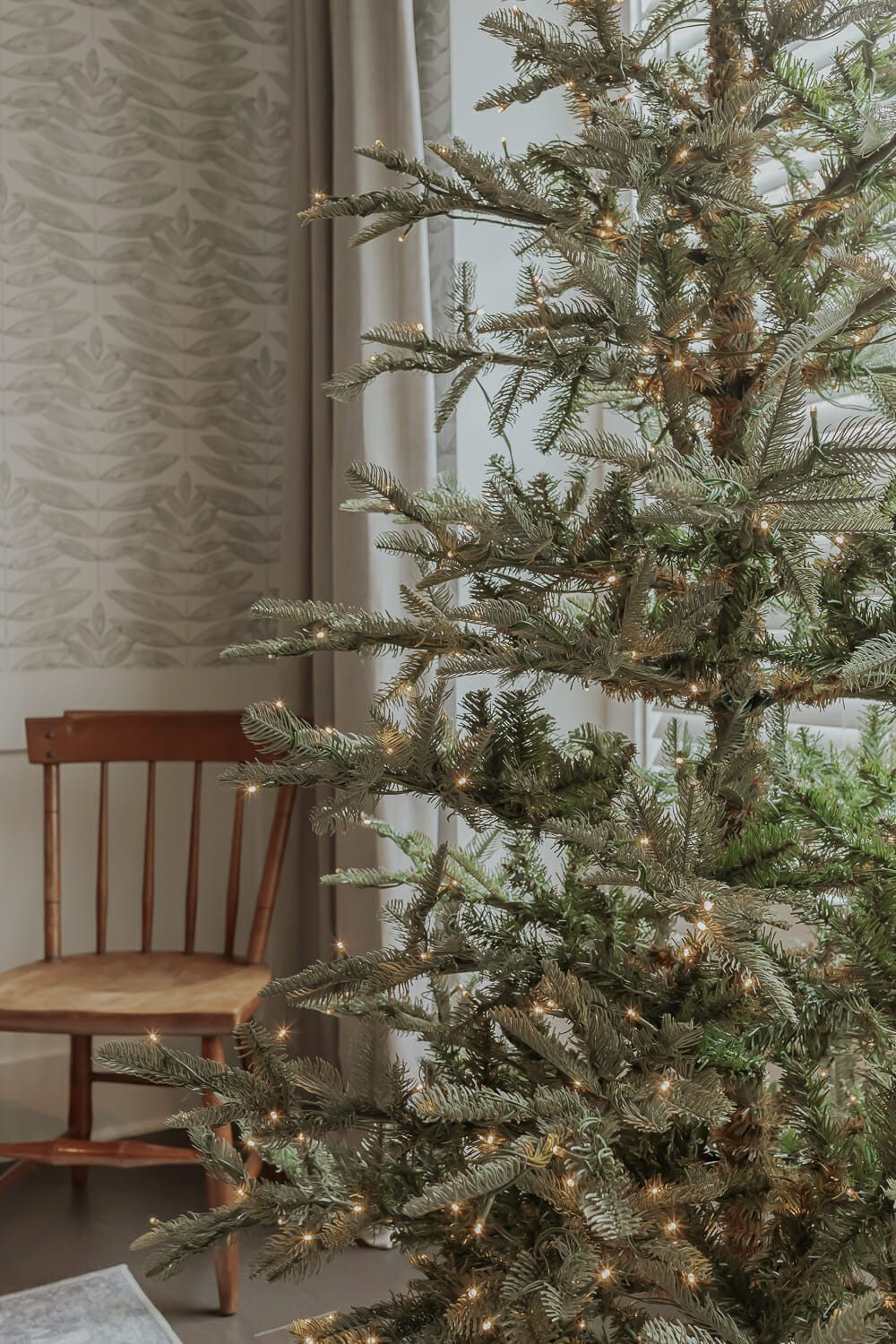 The lights have a life expectancy of 25,000 hours. And when one bulb goes out, the rest will stay lit.
Assembly is a Breeze
The assembly is my favorite part (aside from the beauty of the tree, of course). My Noble Fir tree came in three parts clearly labeled A, B and C. Also included? A tree bag for storage after the season, a tree stand, remote, assembly instructions and gloves for shaping those branches.
Once you put the tree stand down, you simply install part A first (pole into pole), then follow with B and then C. Then, it's simply of a matter of gently shaping the branches. Couldn't be easier!
My tree came with a power pole – which means as soon as you install a tree part it becomes lit. You don't need to connect light strands together.
They Sell More than Just Trees
King of Christmas Trees is not just trees – who woulda thunk it??
They also sell wreaths, garlands, Christmas accessories (like ornaments and tree skirts) as well as tabletop trees.

All in all, I say yes.
The only con I see is that they are not the cheapest, but they are not the most expensive artificial Christmas trees either. And you generally get what you pay for.
I absolutely love our tree, from assembly to the realness of the brances to the lights – it's not even decorated fully yet and I'm enjoying the light show every night.
Take a look at what they are offering and what sales they have right here.
xo Karen