A quick tutorial on how to get your own affordable oversized mat frames.
---
One quick way to elevate your artwork is with oversized mat frames. And while these picture frames with the big mats can cost a fortune at a lot of places, I'll show you how to do it yourself on the cheap!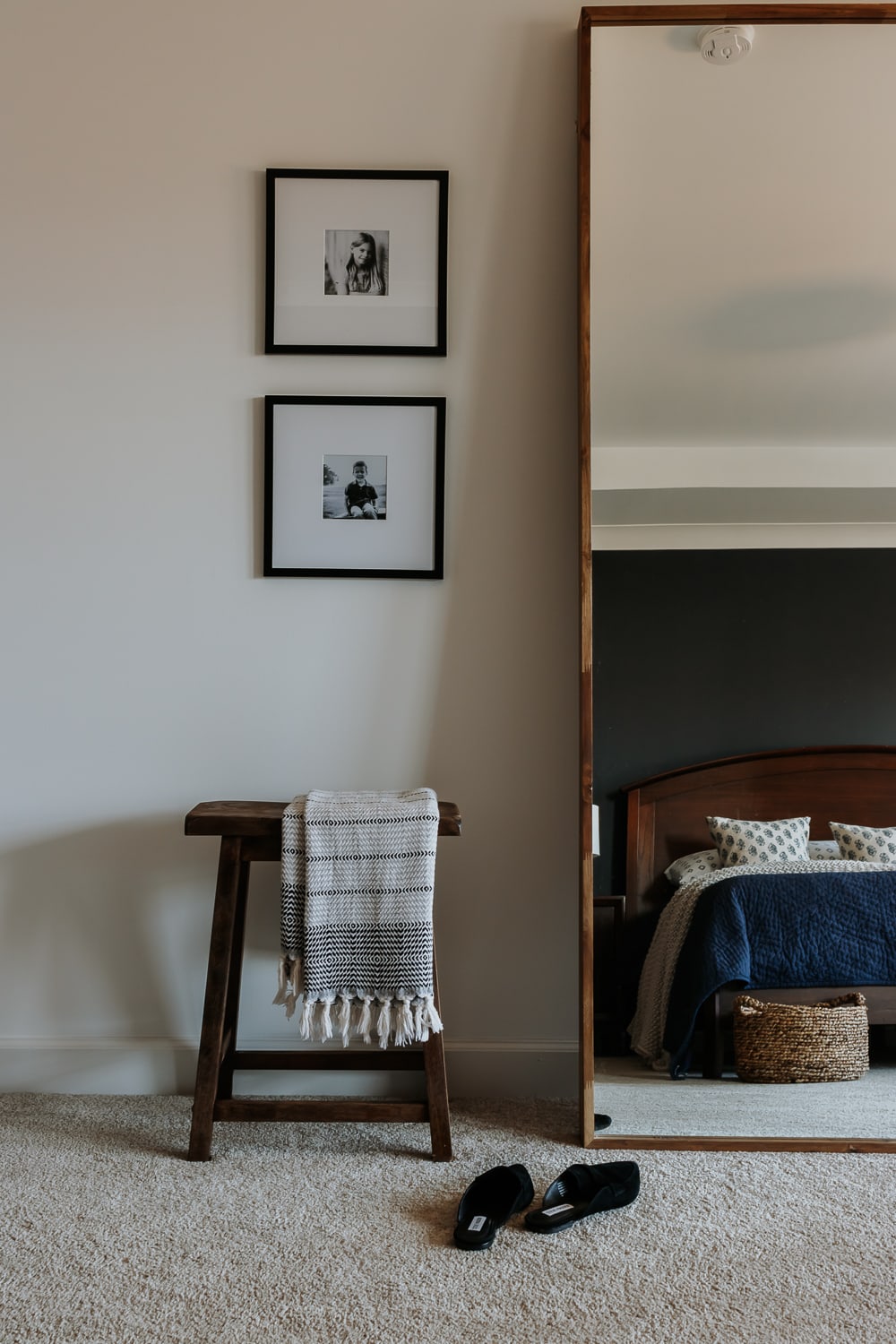 I've been seeing a lot of these oversized mat frames on Instagram so it's definitely a popular decor item right now.
This is a quick DIY project (if you can call it that). I'll show you exactly how I got this look!
Where to Buy Oversized Mats
My favorite shop for getting these oversized mat frames is Etsy! I used this shop and I couldn't be happier with how it all turned out. These mats were museum-quality in my mind and shipped fairly quickly (for Etsy). You can also try shops like MatBoard and More, but after comparing prices, I found that this Etsy shop had the best prices including shipping.
I also include a list at the bottom of this post for where to buy the oversized mat frames, if you just want to get the whole thing in one swing. But I'm telling you this project is the easiest DIY project for your walls!
How to figure out what size mat you need
This will depend on a few things. If you already have existing frames – those exact measurements will be your starting point. I purchased a set of these three inexpensive frames from Amazon that were 12×12, so I knew that I needed to order a custom mat for a 12×12 frame.
The mat shops will walk you through exactly how to order a picture frame mat and I didn't find it difficult.
If you don't have the frame yet but have the artwork – this will help determine how large of an opening you need. For instance – if your picture is 5×7, you might want to consider a 5×5 or 4.5×4.5 sized opening.
You can also go to Pottery Barn and West Elm for inspiration. I saw that Pottery Barn sells this 18×18 frame with a 4×4 size opening, and I loved the look. So I used that as my muse and tried to copy that look as best as I could (while still keeping the price low).
Hanging your Art
After you have the mat, frame, and photo – it just involves putting it all together. I use painter's tape to tape my picture to the inside of the mat where I want it. You can't see it from the front and the painter's tape causes less damage to the mat if I ever need to replace the picture. I found that regular tape was ripping the mats.
You can use the 3M velcro tabs or just use a couple of nails to hang it up. I think these oversized mat frames look especially great in a set of two or three. So if you can swing it, try to create a gallery wall of these oversized mat frames.
I have two of my favorite family photos in these frames and I love how it helped to fill out a blank wall in our bedroom.
Oversized Mat Gallery Wall Frames you can Buy
If you really prefer to have the whole thing sent to you – here is a list of oversized mat frames you can buy. Just fill it with your favorite picture and you are good to go!

Places like Michael's also sell mats that you can buy, however, I didn't find any that were oversized enough for the amount of impact I was looking for. But they have an 8×10 mat which is fitted to a 5×7, for instance.
I hope you enjoy this project. Thank you for visiting the blog today!
Xo Karen
Karen Sloan is the founder, editor and syndicated content writer of www.decorhint.com. She offers hints of inspiration for everyday living, including home ideas, DIY projects and lifestyle content. Her work has appeared on Google News, MSN, Pioneer Woman, Apartment Therapy, and Bustle, among others.