Easy DIY Dog Bowl Stand from Scrap Wood
Our fur baby, Sasha, is getting older; she's almost 12. I created this DIY dog bowl stand to make life a little more comfortable for her. This stand is what I call a "scrap wood project." You only need a little wood (and time) to assemble this.
Elevating your pets' bowls has several benefits. It keeps the floor cleaner, makes it easier for pets to eat, and looks better.
While you can always purchase a pet bowl stand, creating one is cheaper and can be customized.
Things You'll Need
Wood (I used scrap pine and cedar)
Dog Bowls
Wood Glue (optional)
Paint or Stain (I used Tung Oil)
Cut Wood to Size
Determine how high you want your dog bowl stand. Measure the width and height of your dog bowls. Then, sketch out a drawing that would fit both bowls. You'll need four legs, two long and two short apron pieces, and a divider in the middle.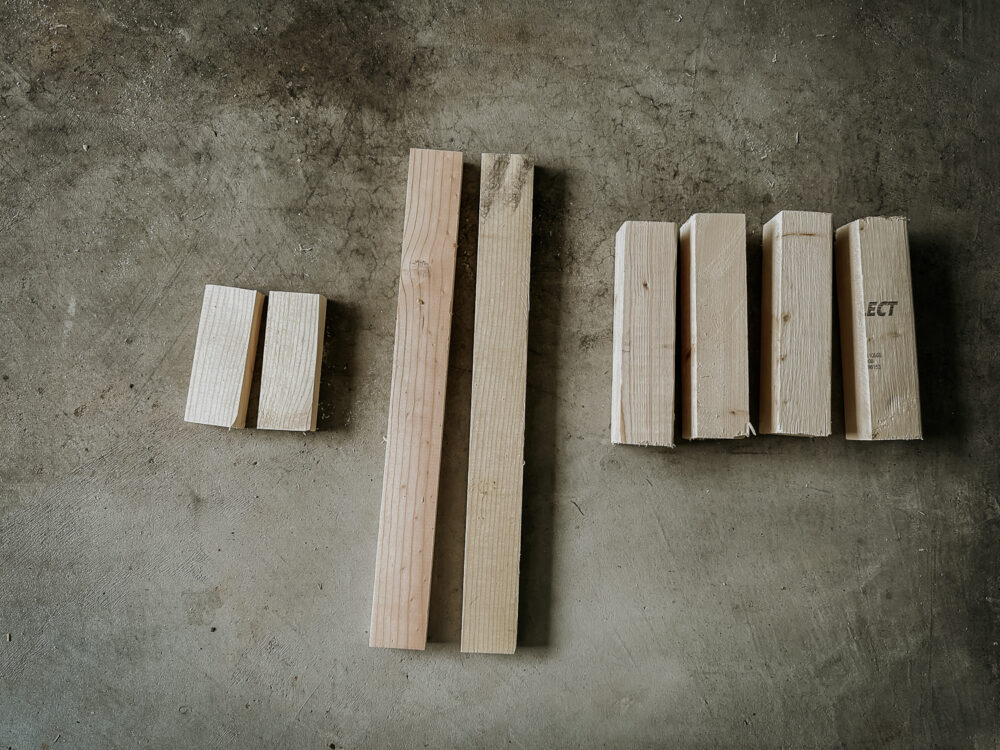 Here are my dimensions.
→ Dog Bowl Size: 6-7/8 inches round
→ Legs: 6-1/2 inches tall (1-1/2 inch wood)
→ Long Aprons: 1-1/2 wide x 12-1/2 inches (3/4 inch wood)
→ Short Aprons: 1-1/2 wide x 12-1/2 inches (3/4 inch wood)
→ Divider: 1-1/2 wide x 6 inches (3/4 inch wood)
DIY Dog Bowl Stand Instructions
Make all your wood cuts first, then follow these instructions.
How to Build a DIY Dog Bowl Stand.
Total time: 3 hours
Assemble Dog Bowl Stand

I recommend attaching the short aprons to the legs first. Feel free to use wood glue at each joint for extra stability. Attach all the aprons to the legs using pocket hole screws.

Attach Center Divider

Determine the center of your dog bowl, and attach the divider piece there using another pocket hole screw.  

Sand Dog Bowl Stand

Use an orbital sander for sanding the stand. Hot Tip: It's easier to sand your wood pieces before assembly.  

Stain or Paint

Stain or Paint your dog bowl stand. I stained it with Tung Oil, which is natural, food-safe, and doesn't mold or go rancid. It also provides a waterproof finish. Give your dog bowl stand at least a few days to completely dry.
Dogs' noses are very sensitive! Once it's dry – insert your dog bowls. The lip of the dog bowl should rest on top.
Sasha is now much more comfortable when she eats and drinks. And I'm much happier not having to look at an old Amazon box with dog bowls on top. I hope you give this easy wood project a try!