How to Add Character to Builder Grade Homes
If you've ever bought or lived in a builder grade home, you probably understand first hand how cookie cutter they can be. Don't get be wrong, I love a new home. It's so nice to focus on making it pretty instead of any repairs that need to be done.
But there is also something about an older home with character that is welcoming and charming. Those high ceilings, beautiful moldings and rustic old hardwoods are hard to beat! Today, I'm discussing a bunch of ways to add character to builder grade homes (a lot of them budget friendly!)
1. Add French Doors
If you can swing this (no pun intended), do it! There is something about a french door with those beautiful panes that screams character. On my wishlist here is to replace our sliding glass patio door with a set of french doors instead. Oooo la la!
2. Install Moldings and Trim
Just because you didn't buy an older home, doesn't mean you can't add your own millwork and moldings. In fact, this is one of my top ways to add character. Crown molding, chair rails, beadboard, board and batten etc. – whatever way you want to go I guarantee you will love the look.
3. Put up Wallpaper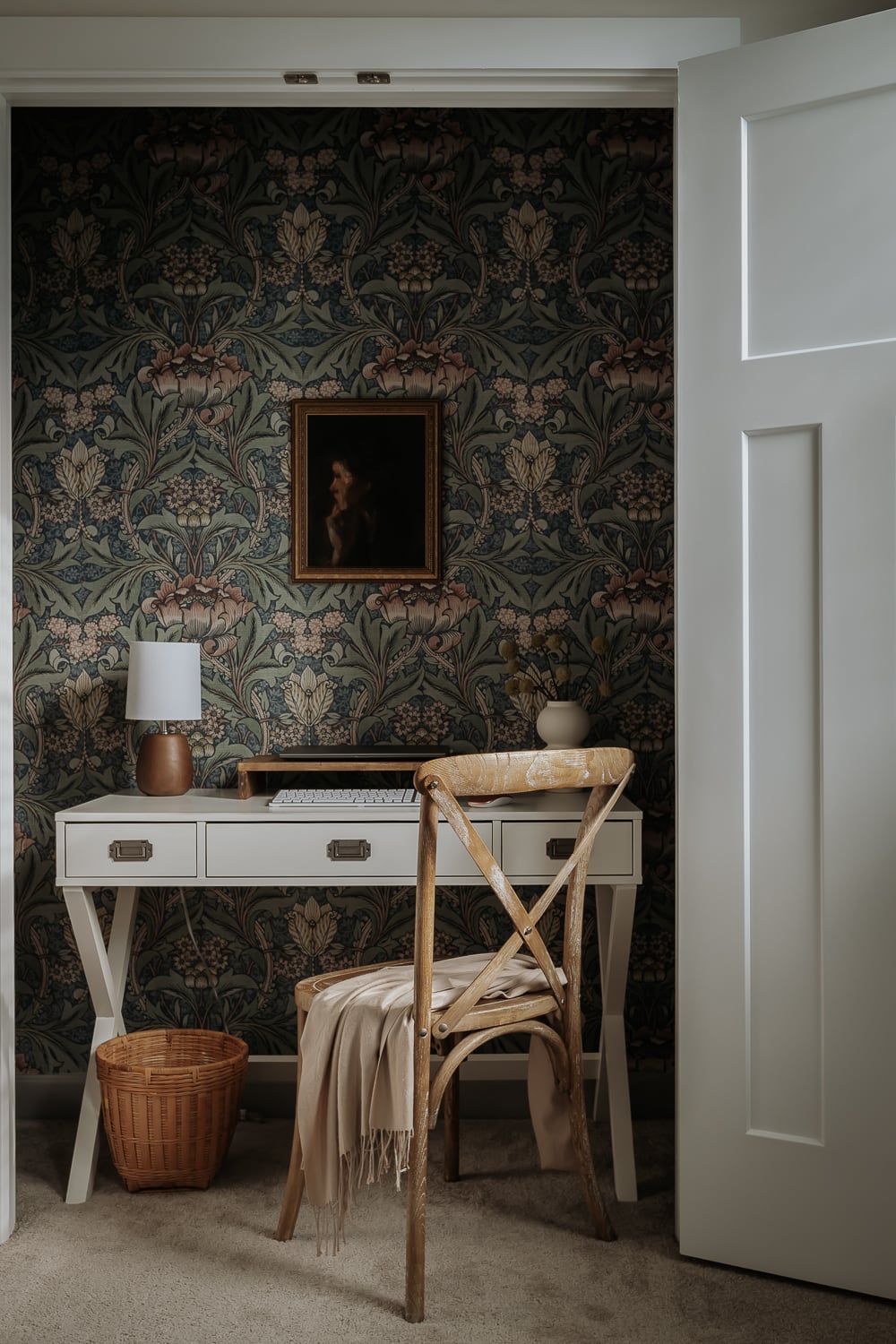 Wallpaper is no longer hard to install, or crazy expensive. Enter: peel and stick wallpaper. And they come in a lot of different patterns and colors. This is an easy way to add character to a blank wall. Take a look at some of my favorite wallpapers here.
4. Replace Cabinet Hardware
This was one of the first things we did when we moved in. We took the chrome hardware off the kitchen cabinets and added these black matte ones. It's an instant upgrade and guess what? These black matte ones were Amazon finds. Check out my other favorite cheap cabinet knobs here.
5. Hang a Gallery Wall
A gallery wall is a great way to take a blank space up a notch. And luckily, today it's easier than ever to have your art printed and framed.
6. Incorporate Wood Decor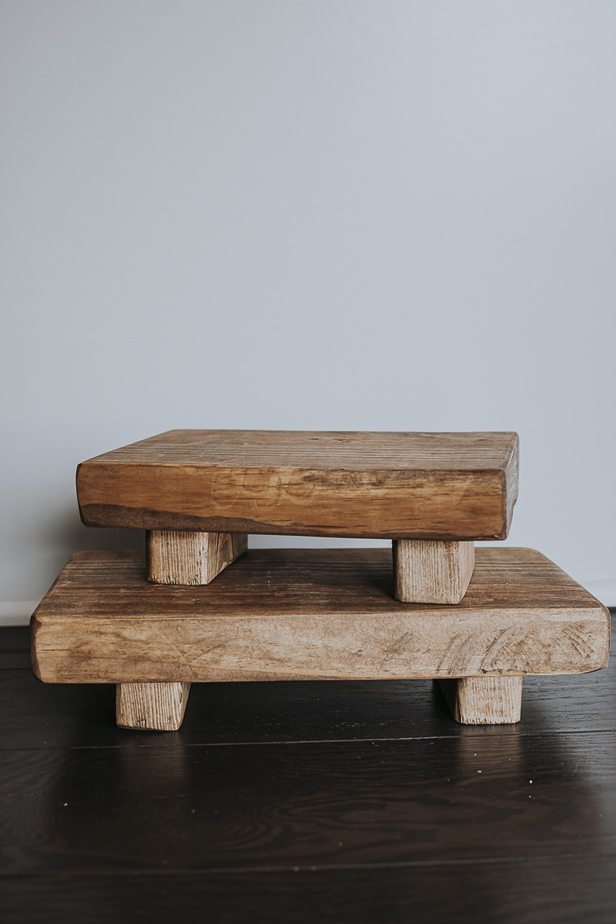 There is something about bringing in some wood that adds a charm to a space. I happen to love these easy to build DIY wood pedestals, and they are perfect for kitchens and bathrooms and shelving units. But I happen to have a whole list of easy wood projects that you can peruse.
7. Add Texture
Texture is magical. It lends a cozy vibe. Baskets are one of the easiest ways to do this and bonus – they are pretty dang practical too. But also consider a textured light fixture. This one we have here is from Arhaus – but you can even DIY your own basket light fixture.
8. Paint your Tile Floors
Most builder homes come standard with a little bit of hardwood, some tile and a lot of carpet. What are some easy ways to change it up? Paint the tile floors! I'm currently loving the trend of checkerboard floors, but even just a wash of new color would add something different. Try out a favorite stencil to incorporate some pattern!
9. Hang Drapes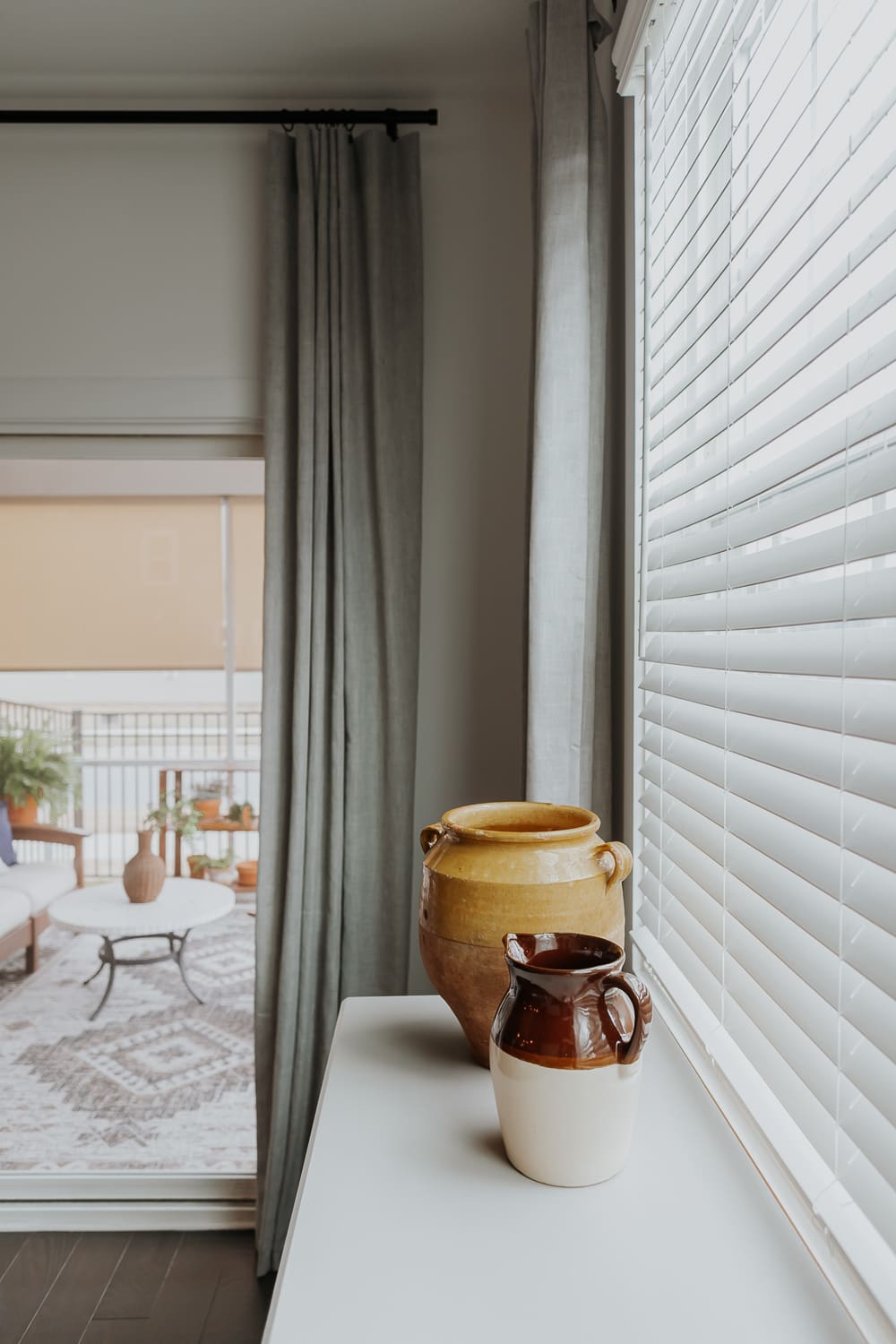 If you've been a reader of mine, you know my love affair with drapes. You also know that I refuse to spend a fortune on them, so I've spent a good amount of time testing the good ones and weeding out the bad ones. Check out my favorite affordable drapes here, and get some tips for hanging them here.
10. Paint a Two Tone Wall
Painting a two tone wall is one of the easiest hacks ever! My only recommendation would be that you consider doing this around the entire room. I wish I would have done that, but even still, it added so much to this otherwise blah wall.
11. Switch up your Lighting
It's time to replace the generic light fixtures and boob lights with something more stylish. Think of lighting as art or sculpture – it can easily change the look of a room. Check out this list of boob light alternatives to get you started.
12. Add Greenery
New homes can feel very plain and nature is a good remedy for helping it feel more alive. Afloral is one of my favorite places for faux greenery and florals, but Amazon and Michael's are also on that list.
13. Install a Stair Runner
Another thing that's on my wishlist. We have carpeted stairs, and I'm sure if you own a builder grade home you might have them too. Removing the carpet and adding a stair runner will help your home feel instantly unique.
14. Hang a Window Box
Window boxes add charm and a great way to show off seasonal flowers. This window box was easy to install and guess what? The florals in there are almost all fake!
15. Install Interior and Exterior Shutters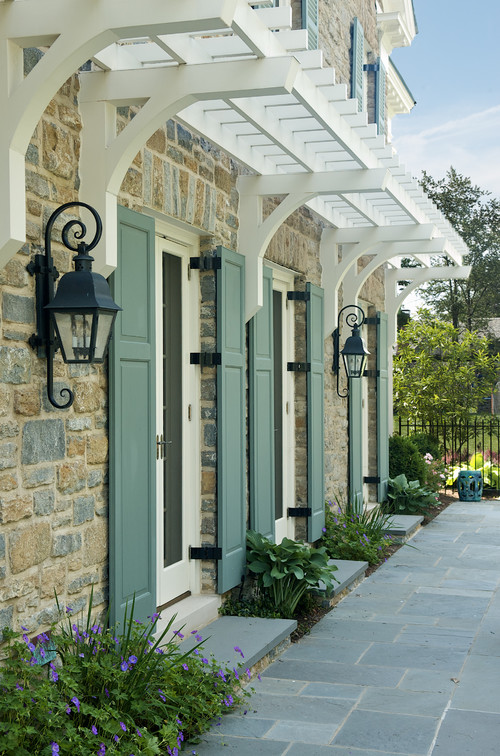 Photo by RWA Architects – Discover exterior home design ideas
Just like a window box, shutters can add so much character to a builder grade home. And these are not just for the exterior! Consider adding shutters as a window treatment somewhere in your home.
16. Add a Skylight or Transom Window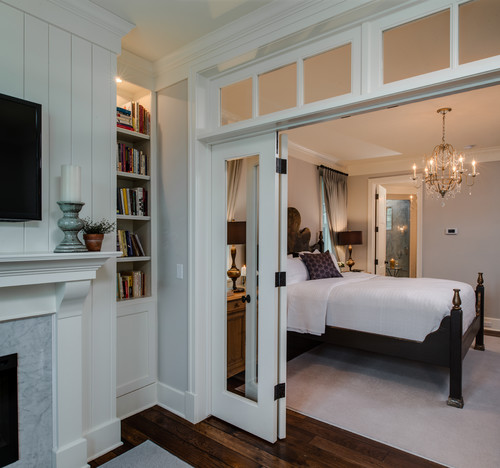 Photo by – Search bedroom pictures
I absolutely adore transom windows! Look at how much character they add? The same could be said about skylights, because more light and shadows will always help a space feel brighter and more vibrant.
17. Decorate with Mirrors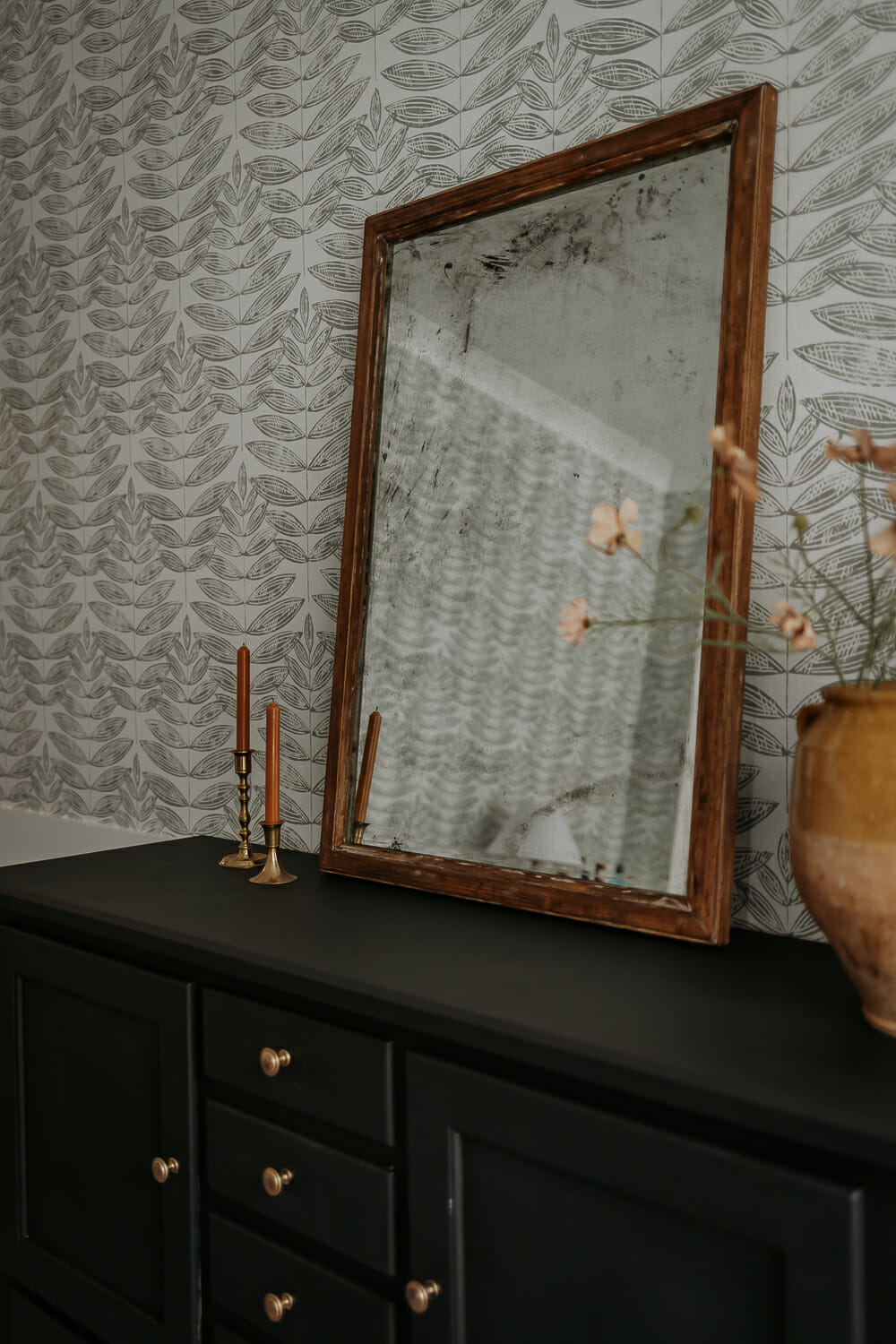 Mirrors not only bounce light around a room, they help a space feel larger. And there is nothing like the addition of an antique mirror or floor mirror to add pizzazz to a space.
18. Change your Front Door
A new front door can help your home feel unique in a sea of similar houses, plus certain ones can allow more light and breezes to enter your home.
19. Install a Trellis or Arbor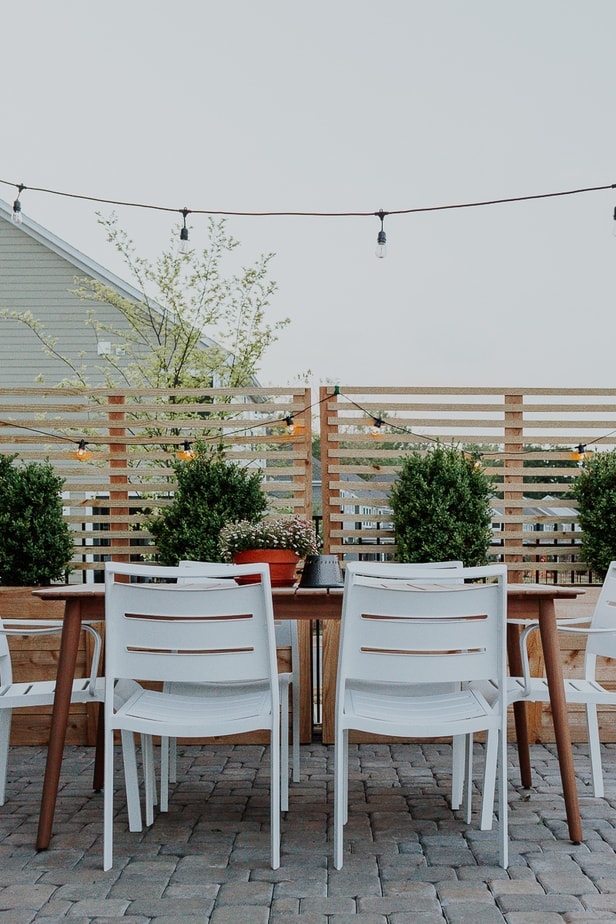 A trellis can be so beautiful and is relatively easy to install and plant. An arbor definitely takes more money and thought, but both ideas are a great way to add curb appeal. In fact, sometimes builder grade homes have an awkward blank space along the siding (maybe where you wish a window was installed). Why not fill in the spaces with a beautiful trellis of your favorite vine.
20. Add a Brick or Stone Walkway
There is something about brick that just moves me. Maybe it's from my days of living in center city Philly where the old brick homes really left an impression on me. If you don't have a brick home, but want to incorporate this style, a walkway is perfect! My Dad actually did this himself and the results were spectacular. Definitely adding this one to my wishlist. 🙂
21. Play with Pattern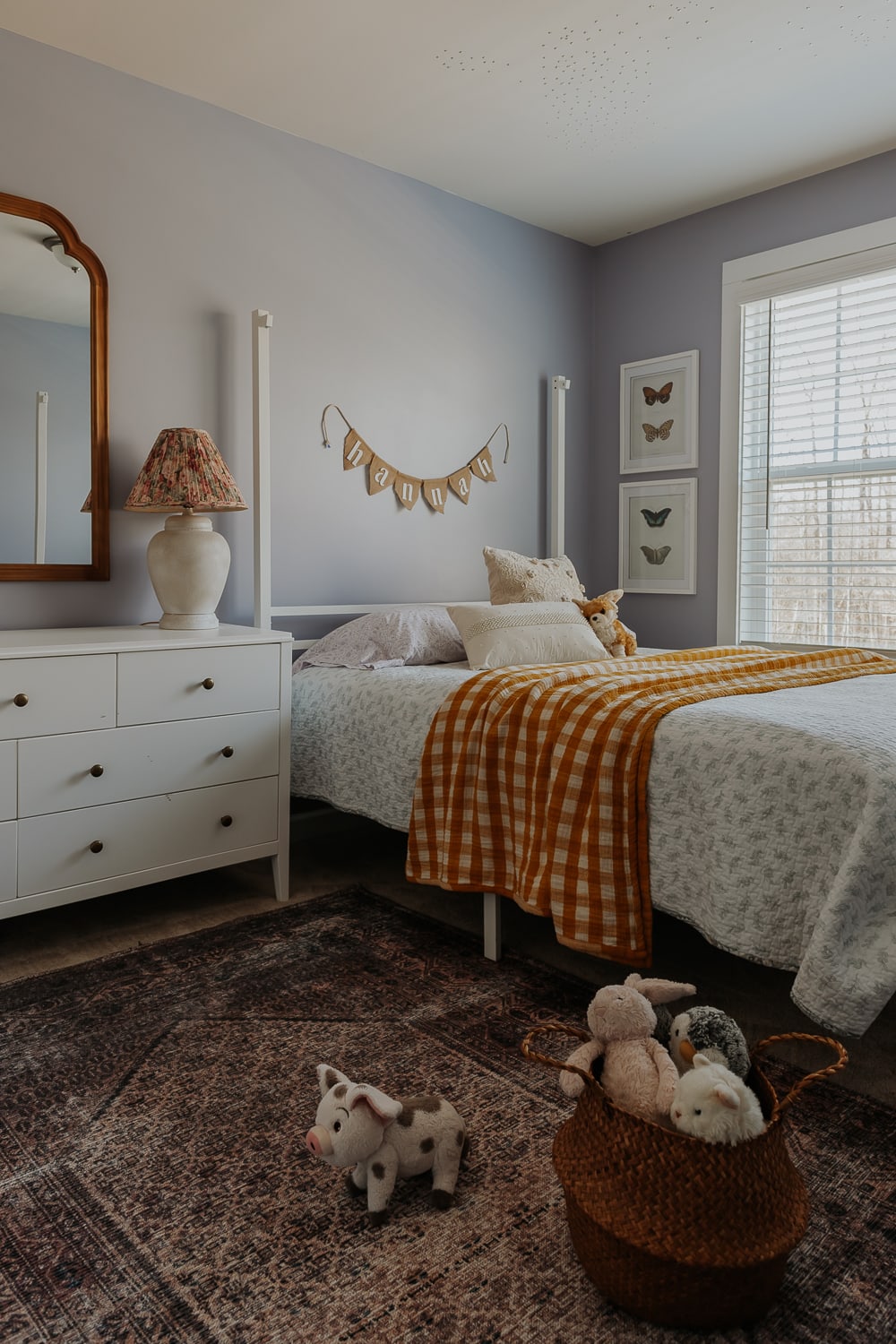 Have you seen these CottageCore / English style spaces? We love them because they are filled with pattern and charm. I'm partial to smaller size prints but they all work. Here in Hannah's room, we use a gingham yellow throw and an antique pleated fabric lampshade to add some character.
22. Incorporate Antiques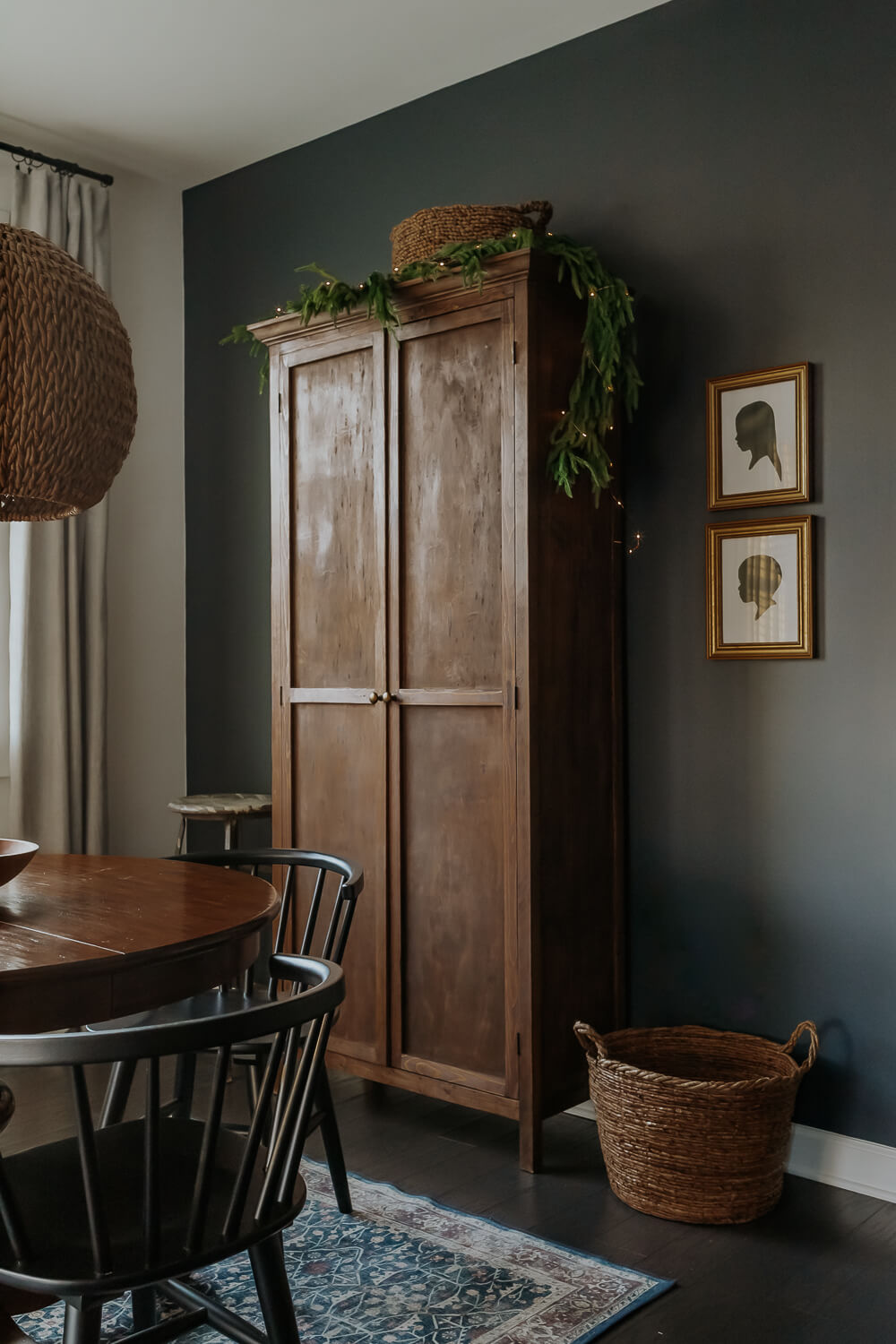 This storage cabinet pictured above might not be antique, but it was certainly the look I was going for when my dad and I built this. Facebook Marketplace and local thrift stores are a treasure trove for old wood furniture and adding one to your spaces is an amazing way to add character.
23. Add a Vintage Style Rug
We've discussed painting the tile floor and adding a stair runner, but this list would not be complete without me mentioning vintage style rugs. And yes! You can put these down over carpet. In fact, it's one of my favorite ways to add character to a room AND protect the carpeted floors underneath.
I hope this list gave you some good ideas and inspiration.
xo Karen