---
Let's get crafty this holiday!
There's something here for every crafter, regardless of skill level. So you don't need to be Martha Stewart here.
From pretty DIY Christmas wreaths and garlands to ever-popular salt dough ornaments and cinnamon ornaments that you can make with your kids.
These Christmas crafts not only work for your home but are nice enough to gift away to friends and family members. You can even use some of these as gift toppers!
Every year, I try to make something handmade for the holidays.
These are the activities that add those good memories for you and your family. How sweet would it be to unwrap all your beautiful DIY ornaments and hand-sewn trinkets every year?
Christmas Craft Activities
Here are some of the crafty activities included in this roundup …
Unique Christmas Ornaments, including salt dough
Soy Candles and Mason Jar Candles
Fleece Blanket DIY
Cinnamon Candle Holders
DIY Mercury Glass
Wood Bead Tree Garlands (Fancy store knockoffs!)
How to Make a Dried Orange Garland
Potpourri
Let's dig in crafters!
1. Salt Dough Ornaments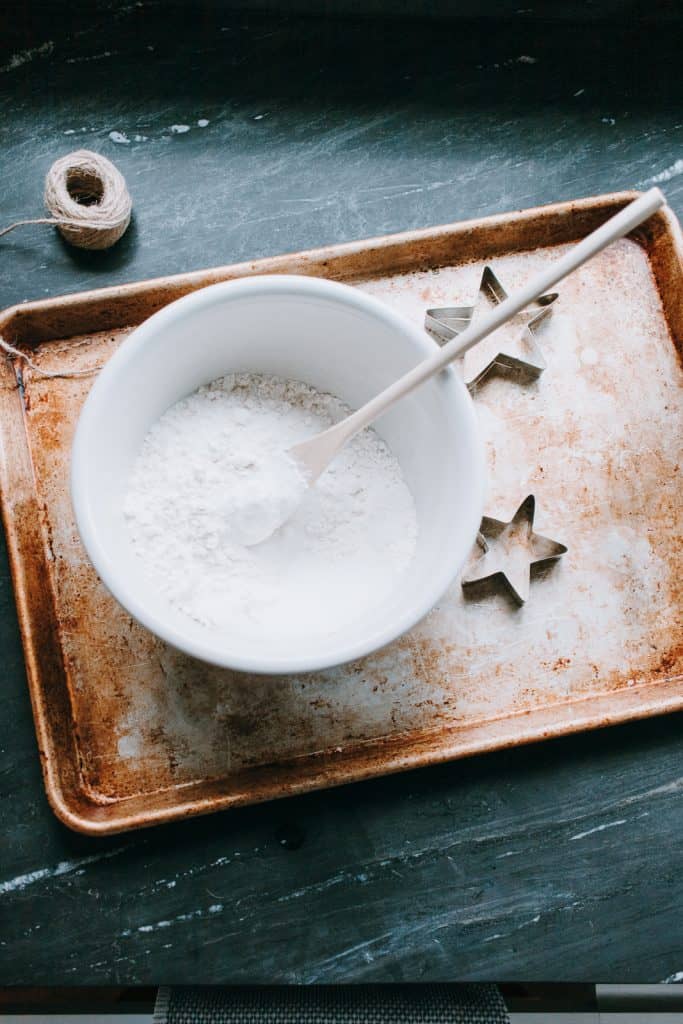 A classic. This is the best recipe for salt dough ornaments. Every year my kids and I make some handmade ornaments and these always manage to remain a favorite. This DIY includes ideas for painting and stamping too. You should definitely try these salt dough snowflakes, too!
2. Christmas Bead Garland
These Christmas bead garlands are sold in fancy stores everywhere, but you can easily make your own at home.
3. DIY Mercury Glass
If you've ever wanted to create your own mercury glass, this tutorial is so easy and will show you how to make the silver AND gold varieties.
4. Dried Orange Garland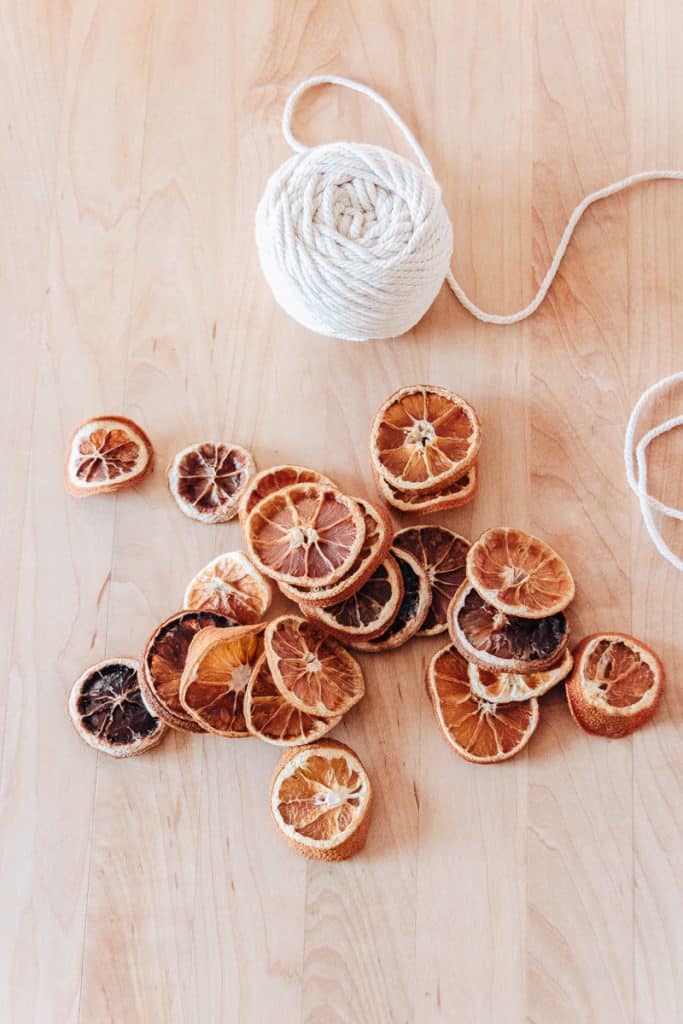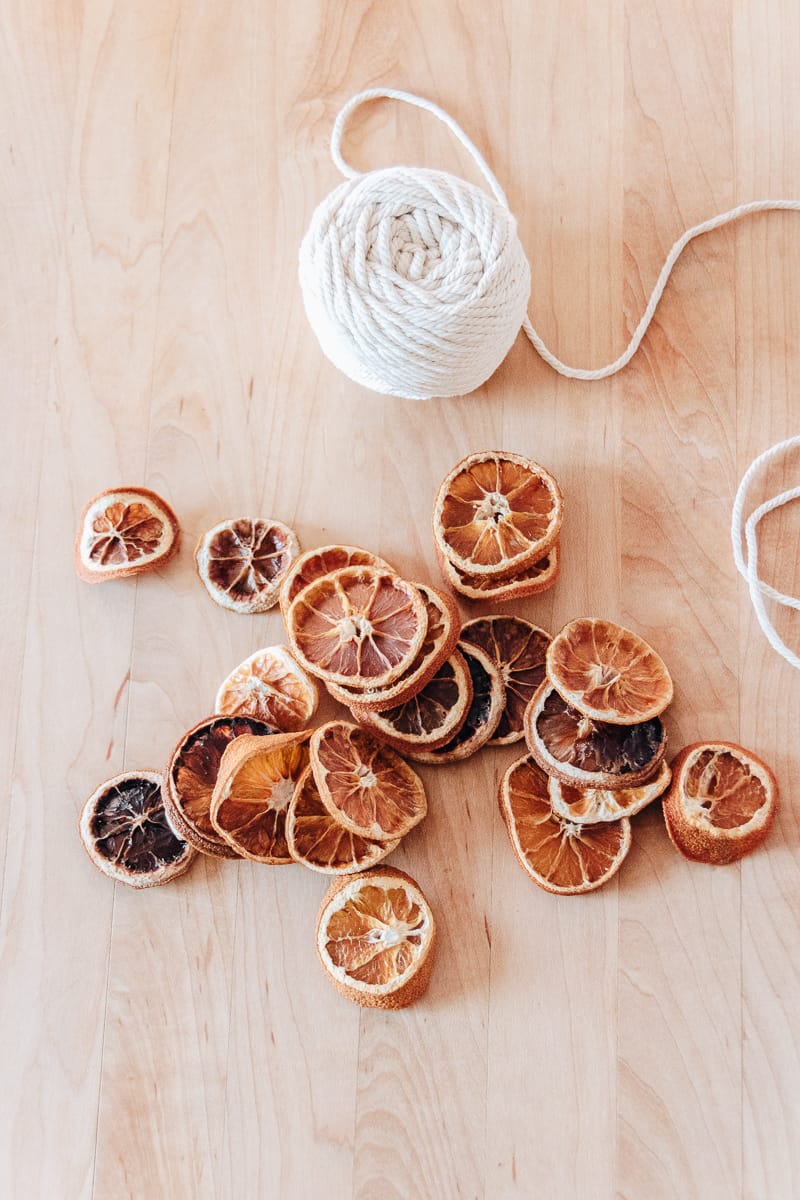 Dried orange garlands have become so popular, I'm seeing them everywhere. You can make this in the fall and keep it out for Christmas. These dried orange garlands can work as ornaments too.
5. Cinnamon Stick Candle Holders
Grab some cheap cinnamon sticks (hi, Dollar Store), and get crafting these pretty and festive cinnamon stick candle holders.
6. Macrame Spiral Ornaments
If you love macrame, then you will want to try these spiral macrame tassel ornaments (that's a mouthful.) Either way – it's fun and will make people say – "cool – how did you do that?!"
7. Wood Bead Ornaments
Keep your wood beads out! And craft these pretty wood bead ornaments. They make such a rustic statement on your tree!
8. Christmas Potpourri
Ok, let's be honest. This DIY potpourri can be made and used ALL YEAR LONG. With guests and parties coming through your door more during the holidays, now is a perfect time to make some!
9. DIY Fleece Blanket
Oh so cozy and you will love it. There's no sewing with this DIY fleece blanket. Just cutting! And I show you how to do it. Kids love this by the way.
10. Mason Jar Candles
All that's missing from these mason jar candles is a sprig of rosemary or berries, some jute twine, and a happy holidays gift tag.
11. DIY Placemats
These DIY placemats can be made in ten minutes flat. They're also washable. And giftable. And you can make them with any fabric you want!
12. Cinnamon Applesauce Ornaments
If you want your house to smell great, then you have to make these cinnamon applesauce ornaments. Good enough to eat (but please don't), and fun for kiddos too.
13. DIY Evergreen Wreath
Prune your evergreens and use the scraps for some DIY festive wreaths. These don't last forever, but if you make them right before the holidays, you'll be good to go.
14. Brown Paper Wrapping Ideas
Yes, wrapping gifts count as a craft in my book. You can get really fancy with gift wrapping. These brown paper wrapping ideas are unique and beautiful.
15. DIY Table Runner
You've got the placemats. Now add in a pretty farmhouse table runner. So easy to make and very minimal sewing.
16. Wine Bottle Gift Bag and Wine Labels
These wine bottle gift bags are a cinch to make and you can choose a very Christmas-y themed fabric. I've also included a set of really fun wine labels that you can print and attach to your wine gift bag. Don't forget the wine!
17. Dried Orange Ornaments
Keeping right along with the natural, Scandinavian theme – these dried orange ornaments are a cinch to make and beautiful on the tree.
18. Pipe Cleaner Candy Canes
You will love these beautiful candy cane ornaments! All you need are some pony beads, some pipe cleaners, and a pair of really good scissors. These look beautiful as a garland on just hung straight on the tree.
I'll be adding more and more Christmas craft activities to this post as I complete them. So check back here soon for more ideas. Happy crafting!
xo Karen
Karen Sloan is the founder, editor and syndicated content writer of www.decorhint.com. She offers hints of inspiration for everyday living, including home ideas, DIY projects and lifestyle content. Her work has appeared on Google News, MSN, Pioneer Woman, Apartment Therapy, and Bustle, among others.